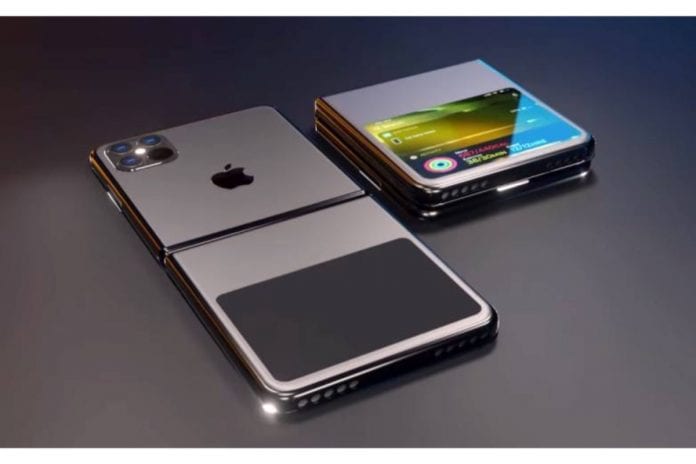 It was reported, in February, that Apple had filed a patient for "electronic devices with flexible displays and hinges". Today more information was shared about the potential for a foldable iPhone.
Initially reported by BGR, leaked sketches show the off-kilter hinge design and show us how the device may work. Due to the nature of the hinge, the phone will not fold through the centre, but rather just below; so, when it is in the 'folded' position a top slither of screen will still be on show.
The sketch, titled "14p", notes that the bit of screen left uncovered will be used to show notifications and check emails, text messages, meeting reminders, alarms, location-based alerts, battery status.
As well as the leaked sketches, Twitter user Jon Prosser, wrote that, "Apple's 'foldable' iPhone isn't really a foldable. The current prototype has two separate display panels on a hinge. Round, stainless steel edges like current iPhone 11 design. No notch — tiny forehead on outer display that houses Face ID."
Let us know if you'd cop a foldable iPhone and be sure to subscribe to our newsletter, to stay up to date with Apple news.