The English-Cypriot rapper, record producer, and entrepreneur that is A.M. SNiPER might have started off his career with So Solid Crew, however, it's undeniable that he has developed into a stand-alone creative since then. After gaining the support and attention of many for leaving his imprint on the various developing London-based music genres, A.M. SNiPER was able to collab with the likes of The Game, Cool & Dre, Wiley, Chris Brown, Tinie Tempah, Wretch 32 and more.
With this expanding the artist's fanbase even further, A.M. SNiPER was able to clock up over a million streams on a number of his recent releases, such as "Run" and "Supreme". However, he is back again, following this streak up with his most recent success, "Diablo".
We had the opportunity to speak with A.M. SNiPER, here's what went down...
After you dropped your latest track 'Diablo', you gained a lot of support from new and old fans, what was that like for you?
I really felt the impact of this record compared to other releases. I've always been building my fan base one step at a time but with this track, you could tell it was something more than that, something clicked.
This support made me realise that there are people out there who will support me regardless of what happens. I think that changes your whole perspective as an artist as you're no longer worried about ifs, buts and whos, you can just focus on creating.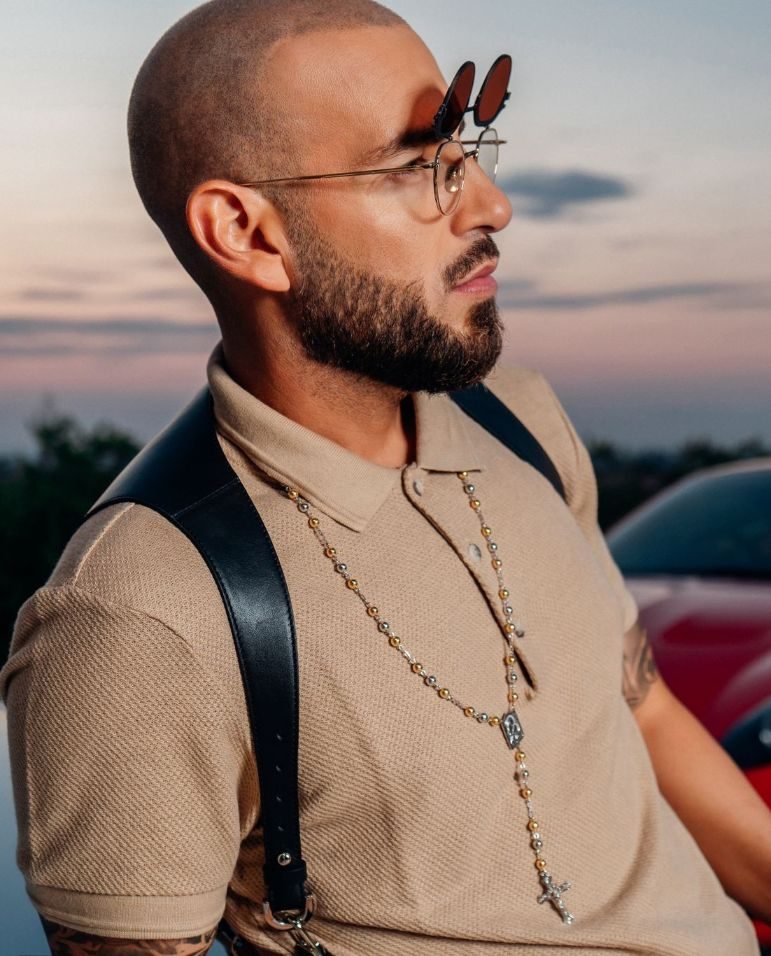 Although, at the end of the day, I'm just happy it connected with the people, that's why artists love doing what they're doing, or at least that's my perspective anyway.
So how exactly did you get into music?
There wasn't a starting point really, it was who I was so it never really felt like I got into it. I think that's because I grew up in a family that owned a small nightclub in Ayia Napa, and therefore everyone was not only into the music scene but entrepreneurial.
I went from helping around there when I could, to getting on the radio at 9, to MCing at 12, and touching my first decks at 13. By the time I was 14 or 15, I think I had met with So Solid Crew which was such a good learning experience, it was like going to Cambridge or Oxford University in terms of English Rap at the time.
As for the name, I have always had the nickname sniper, so I just kept running with it. Although, as it became more official I saw that there were other artists out there with sniper in their name. I thought I would put my initials first, Anthony Melas, which worked out nicely as the A.M. hours are when I'm most active ahaha.
What's your least favourite aspect of the industry?
Unfortunately, I think the fact that it's an industry is an evil necessity, it's similar to these pharmaceutical companies where you don't know if they're prioritising people's health or their own profit, just like you don't know if the record labels are there to prioritise your creativity or their own profit.
It doesn't seem like there's much you can do about this fact, other than to learn as much as you can, do what you can, and be careful with who you work with.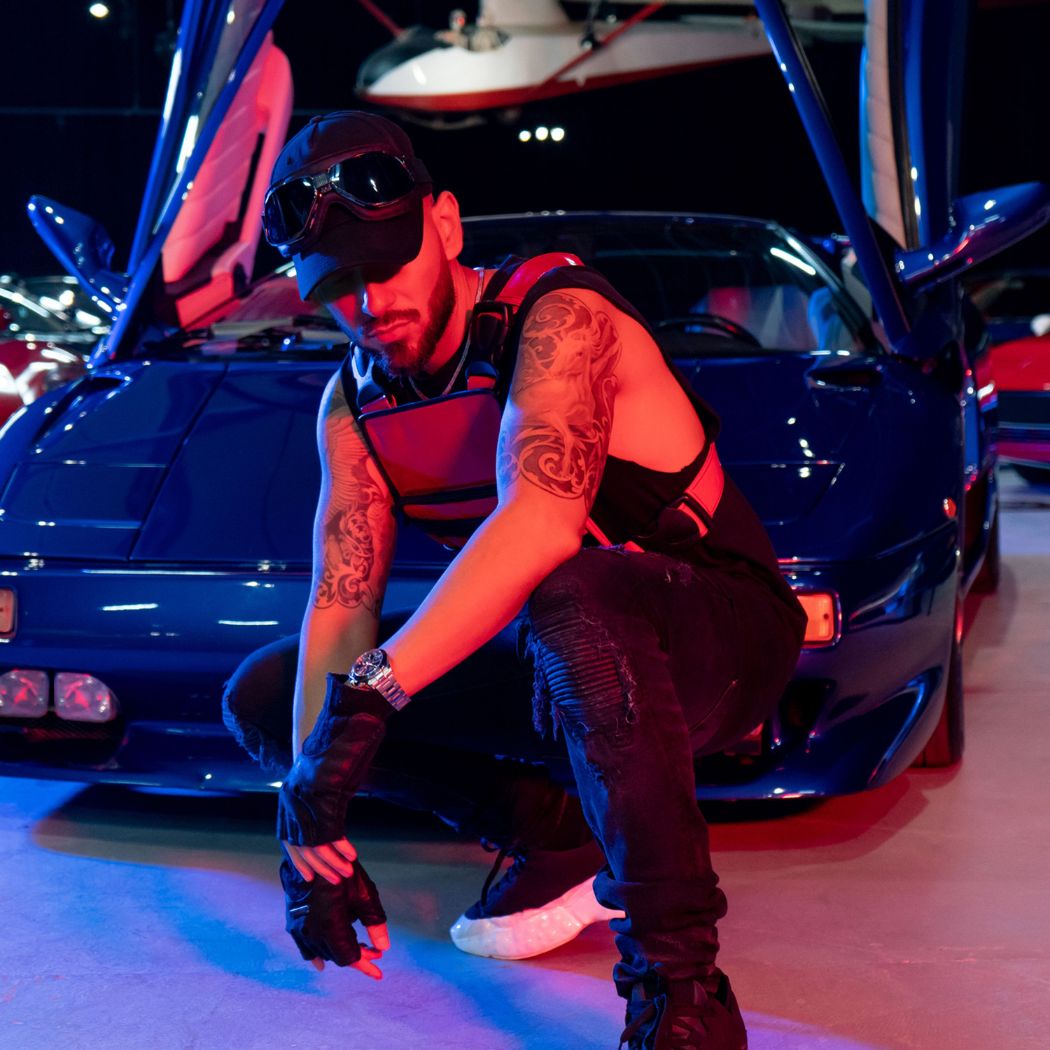 What's the most slept-on album in your opinion?
Family Ties by Fat Joe and Dre would be a recent one, but one album I think a lot of people didn't look into as deeply as they could have is our album, the So Solid Crew album '2nd Verse'. The album before that did 300,000 copies in two weeks, back in the day where people had to leave their house in the rain to buy them.
However, with the second album, it was more of a transition from UK garage to rap and hip-hop. It contains records like "Broken Silence" which till this day, almost two decades later, you will still hear issues mentioned that are just as prominent now as they were then.
What's your favourite brand at the moment
You know I have to say Supreme ahaha, that was easy!
Favourite sneakers?
I have two, sports-wise it's the Jordan 4s, I collect so many colourways of that model. But my second, which is more for relaxing, is the Dior Runners for the comfort and flex.
But that's a hard question because I'm one of those guys who love collecting, I have so many rare pairs and limited editions that I wouldn't want to choose haha.
Nike or adidas?
I'm going to have to go for Nike, number one because of my Greek background, νίκη *pronounced Nike* means victory in Greek. Not only that, but I have the Winged Victory of Samothrace tattooed under my arm which was actually the inspiration for Nike's Swoosh.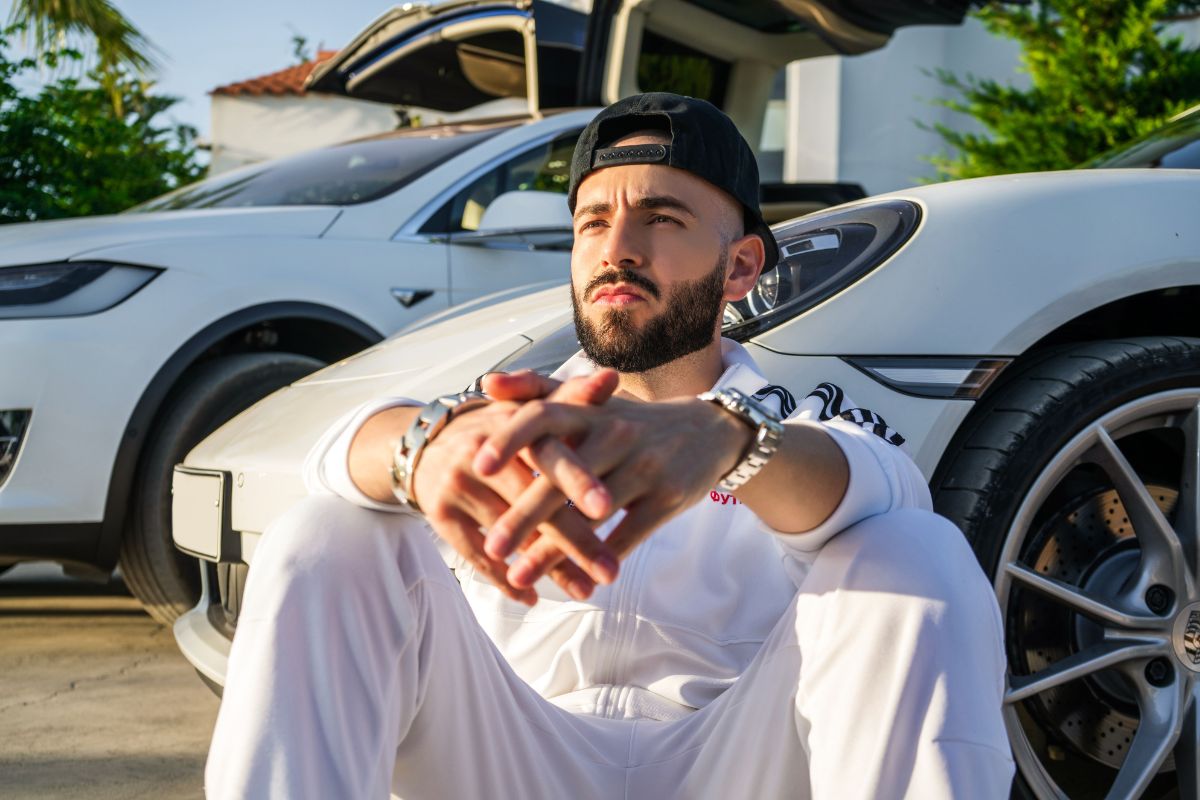 Who would you want to collaborate with right now?
Jay-Z! The rapper, The business-man, The family man, someone who I have looked up to and admired artistically for many years. I know I am far from the finished article but I always strive to improve and grow through my art, and I have been brave enough to do this in public with my audience and I will continue to do so. I feel that evolving and bettering yourself is a goal that we should all have as individuals, and I know for sure stepping in a studio with his presence will only evolve me and better my craft... His "Blueprint", actually all 3 of them inspired me to start setting up my own "Dynasty".
WHAT'S THE PLAN FOR 2020?
Well, the plan was to tour, promote the current single "Diablo" as well as the new music and drop the debut album, which is still the plan so there is definitely new music on the way. I guess I have more time to be active on the gram now, so I will definitely have more time for the fans, but honestly there's a saying "When we make plans God laughs…" I feel that is so relevant right now, so hopefully stay healthy, and I wish this for everyone reading this and all my family, friends, and fans. New music and new instagram competitions on the way! Don't watch TV watch @snipermusic