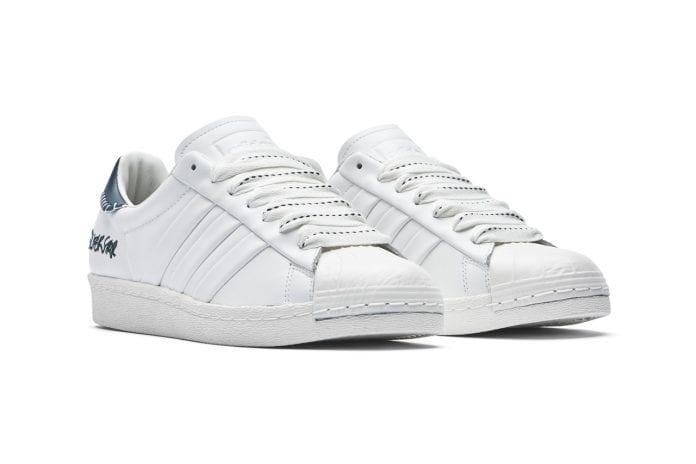 Actor, director and skateboard enthusiast, Jonah Hill, has recently partnered with Adidas to bring his own twits to the classic Superstar silhouette. The shoe is due to drop on July 11th and Hill took to Instagram to announce that 100% of his royalties from the shoe will be donated to Black Lives Matter.
The post reads, "My first shoe with @adidasoriginals comes out July 11th. Along with partnering with S.E.E.D on a storytelling mentorship for women from marginalized communities, I will be donating 100% of MY royalties from this Superstar to @blklivesmatter . Love and respect. Link in bio. #createdwithadidas"
The collaboration between Adidas and Jonah was first announced in earlier this year and fans have eagerly been anticipating the 3-shoe collection. The pair will partner on two Samba and one Superstar colourway.
The Superstar is made up of full-grain leather upper and an off-white rubber midsole. Stitching can also be found on the heel of the shoe, reading "JH" and "Superstar" in Hill's handwriting.
The pair will drop on July 11th on the Adidas website; take a look at them below and be sure to subscribe to our newsletter to never miss a drop date.