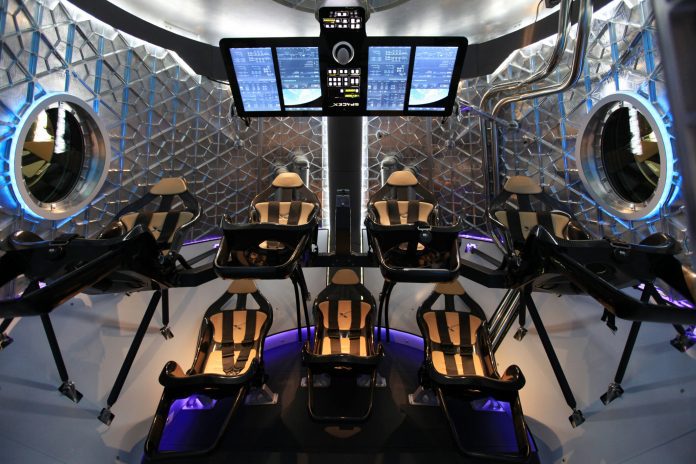 The capsule of the first all-private crew of space tourists – customers of Elon Musk's SpaceX company – splashed down off the Florida coast at Cape Canaveral last week signalling the start of a whole new era of space travel for anyone who can afford it.
A 38-year old e-commerce tycoon – Jared Isaacman – was the crew commander and he was joined by a 29-year old doctor's assistant, Hayley Arceneaux, a geology professor and a former pilot. In what appears at first sight to be an act of sheer indulgence actually had a real purpose. The crew made it their mission's goal to raise $200m for the St Jude Children's Research Hospital in Memphis, which treats childhood cancers.Musk gave the four a welcome gift by declaring he'd donate $50m to the charity and Isaacman himself contributed $100m.
More pics from @inspiration4x return → https://t.co/095WHX44BX pic.twitter.com/Rxb49W4arV

— SpaceX (@SpaceX) September 23, 2021
SpaceX – aka Space Exploration Technologies Corporation – was founded in 2002 with the goal of reducing space transportation costs to enable the colonization of Mars. With the Inspiration4 crew mission now back on Earth, SpaceX's director of human spaceflight programs says "the company is seeing increased interest in more private astronauts' flights to orbit, and we'll be expanding our fleet of reusable Dragon spaceships to accommodate growing demand."
SpaceX has two Crew Dragon spaceships, each certified for at least five missions. The second of the SpaceX Dragon space craft – Endeavour – is currently docked at the International Space Station on its second trip to orbit, and is due to return to Earth with its four-person team of NASA, European, and Japanese astronauts in November.
A flight-proven Falcon 9 and Dragon fly four astronauts to the @space_station pic.twitter.com/Skp4j1qbnC

— SpaceX (@SpaceX) April 23, 2021