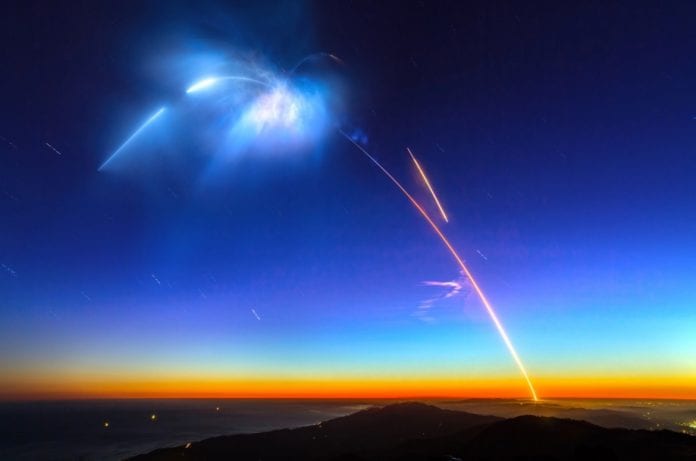 Elon Musk's SpaceX was one of just a handful of companies that were given the go-ahead to launch their own internet-providing satellite-constellation. Amazon is one of the others, however, they are still hiring a number of individuals to move things forward. On the other hand, the UK-based start-up, OneWeb, has been given permission and have already kicked off their venture, launching a number of operational aircraft back in February.
However, SpaceX takes things to another level, in fact, the company just used a Falcon-9 rocket to take 60 fully-functioning satellites into orbit, 10x more than the previously mentioned competitor, OneWeb. Specifically, the rocket that launched from Cape Canaveral in Florida late on Thursday had taken the collection of devices to their destination within just the first hour of its flight.
Starlink's flat-panel design allows for a dense launch stack to take full advantage of Falcon 9's launch capabilities pic.twitter.com/ntnJInEfno

— SpaceX (@SpaceX) 24 May 2019
The satellites are set to work in conjunction with one another to give users on the ground high-speed connections to the internet. Now, you might be thinking that 60 satellites is a pretty small amount, and you would kind of be right, however, these are just the first in what is meant to be a 12,000 satellite network. Something that seems impossible given that there are only 2,000 operational satellites in the world right now, and that Amazon alone is also looking to deploy an extra 3,000 approximately.
I guess it will just be a matter of time until we find out how successful the project will be, although it won't be an easy ride. Elon has already said that this project was "one of the hardest engineering projects I've ever seen done."
Starlink satellites are equipped with one solar array instead of two, minimizing potential points of failure pic.twitter.com/bJirVr67fF

— SpaceX (@SpaceX) 24 May 2019