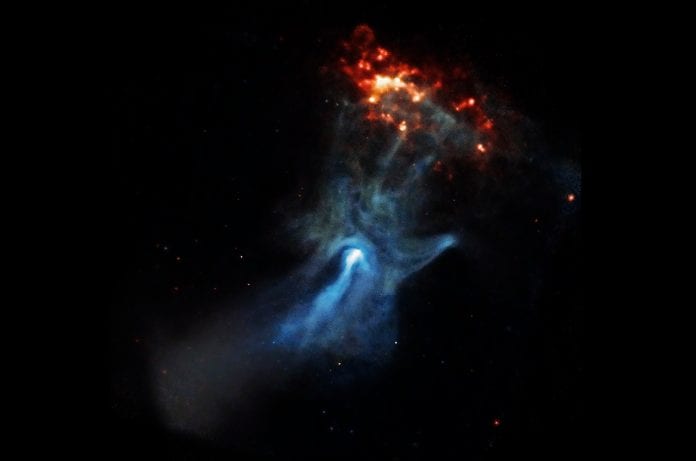 The Chandra X-ray Observatory is a space telescope that was launched back in 1999. Over the last 22 years, the shuttle has been sending data back to the Smithsonian's Astrophysical Observatory in Cambridge Massachusetts. There, the data is processed and sent across the world for scientists to observe and process further, giving us images like the one that was revealed just a few days ago.
The new image, dubbed 'The Hand of God,' was named for an obvious reason; the image depicts what you would assume a God-like hand would look like. In reality, the image is of the MSH 15-52 nebula, a nebula that astronomers say are the remnants of a supernova explosion.
The 'fingers' are actually trails of particles being blown by the pulsar and slowing down at various speeds. These particulars are moving anywhere from 9 to 11 million miles an hour. Consequently, when they pass through the dense neighbouring RCW 89 gas cloud they produced this trippy aesthetic.
Take a look at the image above. If you want to find out more then head over to NASA's website to read all about it.