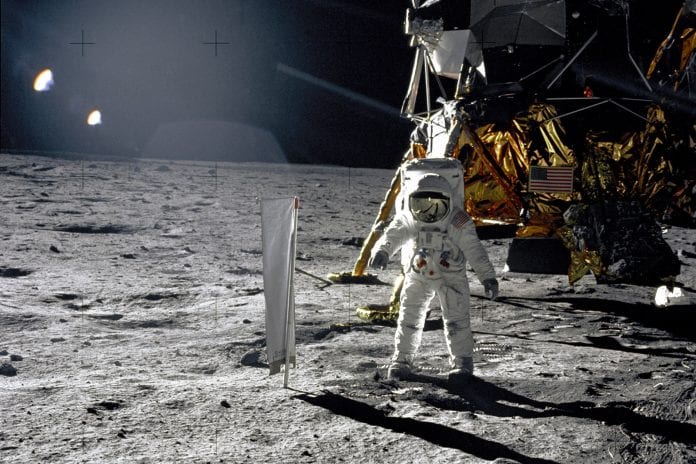 Tapes that were bought for only a couple of hundred dollars and later identified as the only surviving original recordings of the first moon landing are to go up for auction in July.
To be precise, Gary George found the footage after buying a truckload of videotapes for $218 from a US government surplus auction more than 40 years ago. As for why he bought what was seemingly junk, Gary was planning to sell the tapes to television stations who would be able to use them simply for recording over.
Lucky for everyone, but especially Gary, he decided to not sell the three tapes labelled "Apollo 11 EVA", thinking that it could be something of interest. However, he didn't plan on them being confirmed decades later as the only surviving original recordings of 1969's first moon landing.
Amazingly, the tapes are higher-definition than what was transmitted to TV sets across America and even include Neil Armstrong's iconic words: "That's one small step for man, one giant leap for mankind." Interestingly, these specific recordings have only been watched a handful of times and are set to go up for auction via Sotheby's in July – where they are expected to fetch around $2 million.
Head over to Sotheby's website to find out more.