After noticing fashion brands popping up like fast-food chains, the creators of KIR jumped into action. The reason being that KIR is hoping to combat these purely aesthetic-driven labels with a minimalist approach that instead focuses on giving back to the community that supports them. We caught up with the guys from KIR, this is what they had to say.
WHO IS THE MAN BEHIND KIR CLOTHING?
Mo, he owns the 'Cinco Brands' company and they own the trademarked brand logo for KIR.
WHERE DID THE NAME KIR COME FROM?
After seeing all of the acronyms for the brands that were popping up on a daily basis we realised that they, and some established brands, actually had no meaning. However, for us we kept it short with 'KIR' which means:

Keep it Real
WHAT DO YOU THINK SEPARATES KIR FROM OTHER BRANDS?
There is nothing in terms of our fashion style that separates us, we think tracksuits are just, the same goes for t-shirts.
However, I feel our brand image is what separates us, it carries a message for a generation who have lost themselves. I once saw a post that said 'when the phone was tied down, people were free' referring to the old chord-enabled house phones and it's true. There's a deep message in that for anyone who wants to understand it. 
WHY IS IT IMPORTANT TO YOU THAT KIR CONTINUES TO GIVE BACK TO THE COMMUNITY?
We believe everyone is a means for somebody.
It is our duty as humans to give back otherwise things become unbalanced. We, the population, are the ones who are providing the shareholders of Tesco's with their money for example. We, the taxpayers, are the ones who empower those who end up trading arms. They now dictate the outcome of countries around the world, something which could have been avoided if we instead gave our resources to those who need it.
WHY IS IT IMPORTANT TO YOU THAT KIR CONTINUES TO GIVE BACK TO THE COMMUNITY?
The only difference is we only give back to give back, not to be seen doing it. Good intention is only as good as the action.
We want to give back to the needy regardless of race/religion/colour or what part of the world they are based, everyone deserves and needs the basics, we live in a world full of wealth and it doesn't funnel down, even some of the biggest charities get caught with their hand in the pot. Billions of pounds worldwide are often wasted or stolen instead of it going to those who need it.
WHAT IS THE BEST AND WORST ASPECT OF THE SCENE YOU FIND YOURSELF IN?
I think that they are kind of the same thing for me, that being that it's funny that people (not all I might add) but the majority of those who work as influencers, or models would struggle to get the most basic job. However, due to the demand and buzz surrounding them, they become icons and looked up to as role models.
WHAT PIECE OF APPAREL ARE YOU MOST PROUD OF CREATING SO FAR?
Considering we have no experience in the fashion industry, I think we have done well with all our products, all of our designs are original and thought up by one of our team.
WHERE DO YOU SEE THE KIR BRAND IN 10 YEARS?
It would be wrong of me to say that I don't want it to be stocked in major chains blah blah, but in line with reality, as long as our message is going out there and even if it takes one person to have a light bulb moment, then we getting our message across. 
WHAT WOULD YOUR DREAM COLLABORATION BE?
Pinning it down to one specific person would be hard, however, I think the realist and most genuine person with a presence on/off-screen would-be Tyson Fury. He is raw and real, he doesn't paint the picture of smiles and crowd-pleasing, he is being different. He has been through the rough end and admitted his faults and weaknesses, he was able to come through the other end after battling something most people deal with but aren't brave enough to confront.
It's terrible to hear of people like Mike Fella aka Muggy Mike, most people would have really loved to be in his shoes, but people only saw what he had to deal with in private once he couldn't handle it anymore.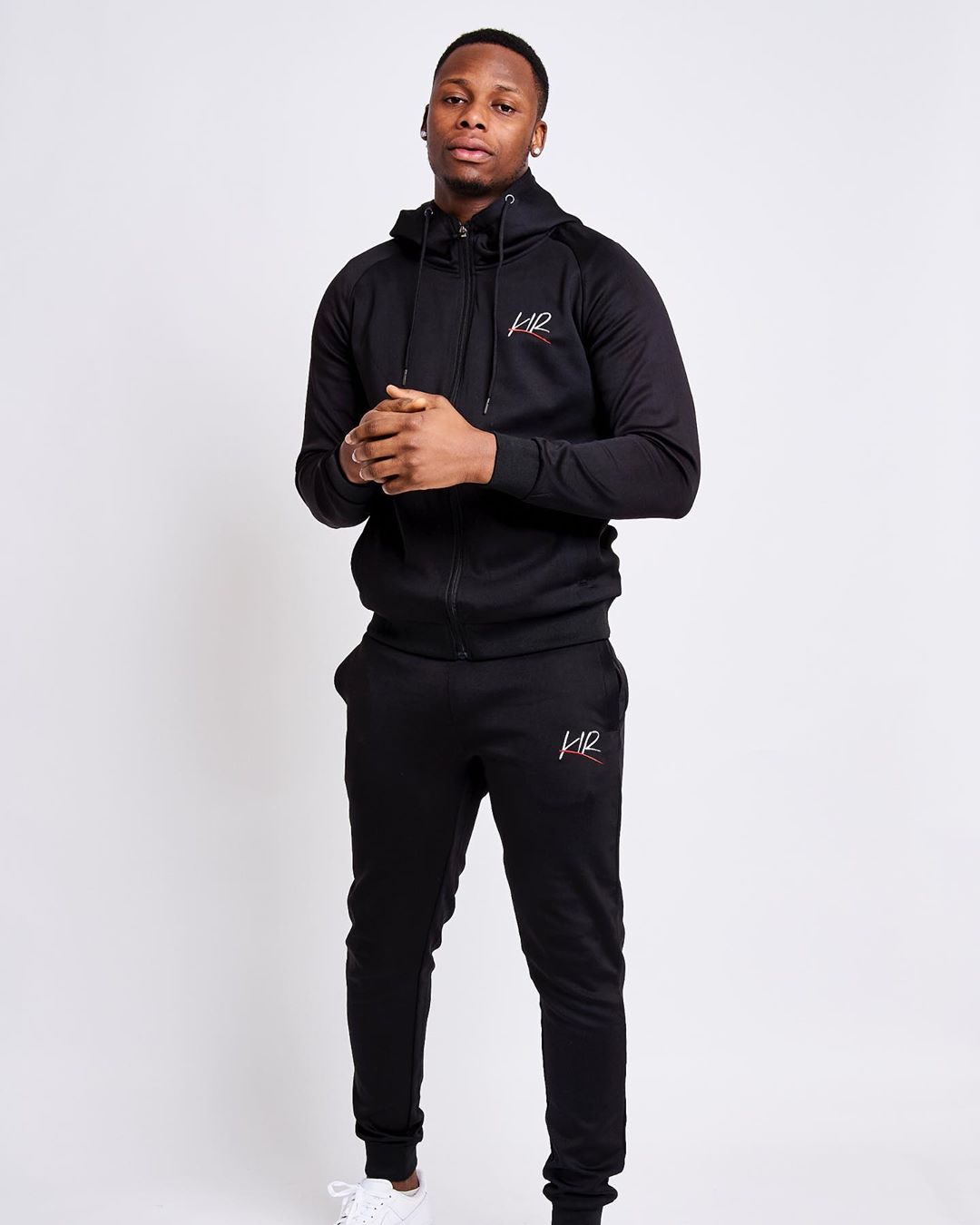 IF YOU COULD GET ONE MESSAGE ACROSS TO YOUR FOLLOWERS, WHAT WOULD IT BE?
Go to our website's 'about' page, after that do what you like!
WHAT'S THE PLAN FOR 2020?
Uffff to get some more sales! 2019 was hard, brands start with one line and test waters, we did a do or die and started with almost 16. We had some expensive mistakes along the way as we didn't have much guidance. People often just look to us for free clothing. To sum it up we want to grow organically in 2020.
SUPPORT

KIR CLOTHINGBELOW
10% of all profits go towards needy/youth centres/homeless shelters.