In the world of motorsport, every millisecond counts, and small improvements add up to big differences. This line of thinking was exactly what inspired PointZeroZeroOne to push themselves to make the best garments possible. Not only that but with their HQ at Silverstone Technology Park, they're in pole position to do so.
The company describes its apparel being where 'beauty meets functionality'. We met with the Founder, Justin Cernis, and this is what he had to say….
Your brand name was inspired by the world of motorsport right? Can you explain that connection?
Yes, a brand name and in fact our overall spirit. It's recognising that marginal gains, down to every faction of effort, is a competitive advantage.
Motorsport is a world that knows how to win and we're inspired by its ambition, passion, innovation, skill and style. It's really beauty meeting functionality, and of course, power.
We're big sports fans of course, but we have a soft spot for motorsport in particular. It's the partnership of sport and technical excellence. With Motorsport it's ultimately about the speed. The fact that it's timed in thousandths of a second recognises that just .001 (Point Zero Zero One) of a second can ultimately make all the difference.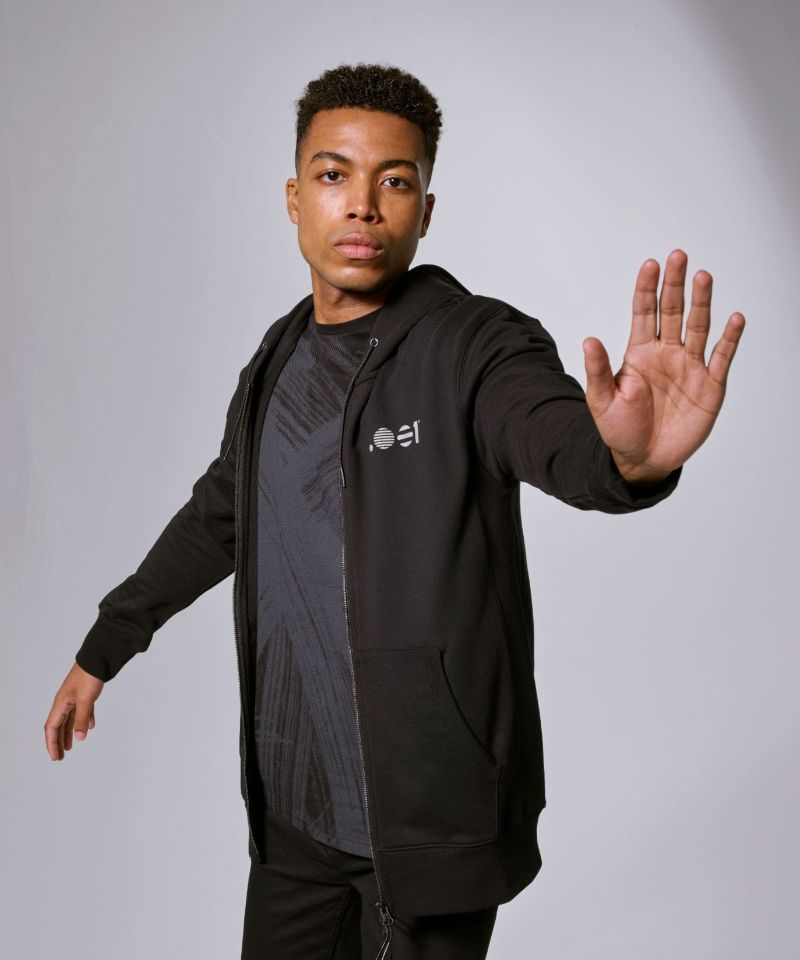 Where .001 is the difference between winning and losing, what does 'winning' mean to you as the founder of the company?
Winning isn't necessarily about being first past the post, it's about advancement, achievement, meeting personal goals, keeping the promises you make. Winning against yourself as much as anyone else.
Running to the next lamppost is as much a win for someone as becoming world champion is to someone else. You can win spiritually or physically, both are important so it's all about trying to do your best at whatever level.
What four words would you use to describe the values of your brand?
Focus, Individuality, Companionship and Passion/Compassion.
As a young company – established just 2 years ago – what are your longterm plans? Would you ever look to rival an Adidas or a Nike, or would you prefer to stay as a niche brand?
I'm unashamedly ambitious for the brand and for me it's about impact rather than scale, but don't get me wrong, scale and impact works too!
I don't see .001 as an apparel brand per se - even though that's our core offer. What's in my head isn't what people see right now.
I'm convinced we have the opportunity to redefine what a sports brand is. My vision is a 360-degree performance brand, covering body and mind. That's apparel and accessories, wearable/connecting tech, the psychology of winning - mental fitness tutorials and insights - to help focus, overcome obstacles, teamwork, goal setting etc, and app-based/digital tutorials around training, nutrition and general health.
What was the reason behind a particularly monochrome range? Do you have any plans to expand into colours? If so, what could the inspirations be?
In early product development work we looked at the Grand Prix Drivers Association survey, 217,000 fans across 203 countries. 80% of F1 fans don't follow a particular driver, 30% of fans support more than one team and less than 10% follow one team alone.
We wanted to create a non-tribal brand for all motorsport fans no matter how loyal to a team or driver they may be, and we didn't want strong 'team' colours (Red/Ferrari etc) to influence that in any way. so, people could wear their yellow Renault Tee under one of our Hoodies, their Orange McClaren Jacket over one of our tops etc. Monochrome felt the right way to go.
If you could collaborate with anyone? Who would it be and why?
That's a great question. My head is full of potential partners and it would seem strange not to say Supreme wouldn't it, but within the world of motorsport specifically we've been talking to F1 and FormulaE teams about various ranges and accessories.
I'd love to do something with TAG Heuer as they are the guys who developed millisecond timing in sport. That feels like a good fit. Rolex would be too.
And of course, through our Silverstone Technology Cluster membership, we're talking to a number of companies there about some clever things.
The running apparel market place is very crowded – from budget to premium and lots of others in between. What do you believe makes .001 different?
Uniquely, as an apparel brand we're members of The Silverstone Technology Cluster and genuinely want to use insights and innovation from the world of motorsport/engineering to develop unique and clever products for the world at large.
Be that wearable tech, development of fabrics or how we utilise resources.
It will take time to build trust and deliver the things we have in our mind - so we're in it for the long run, to do it properly.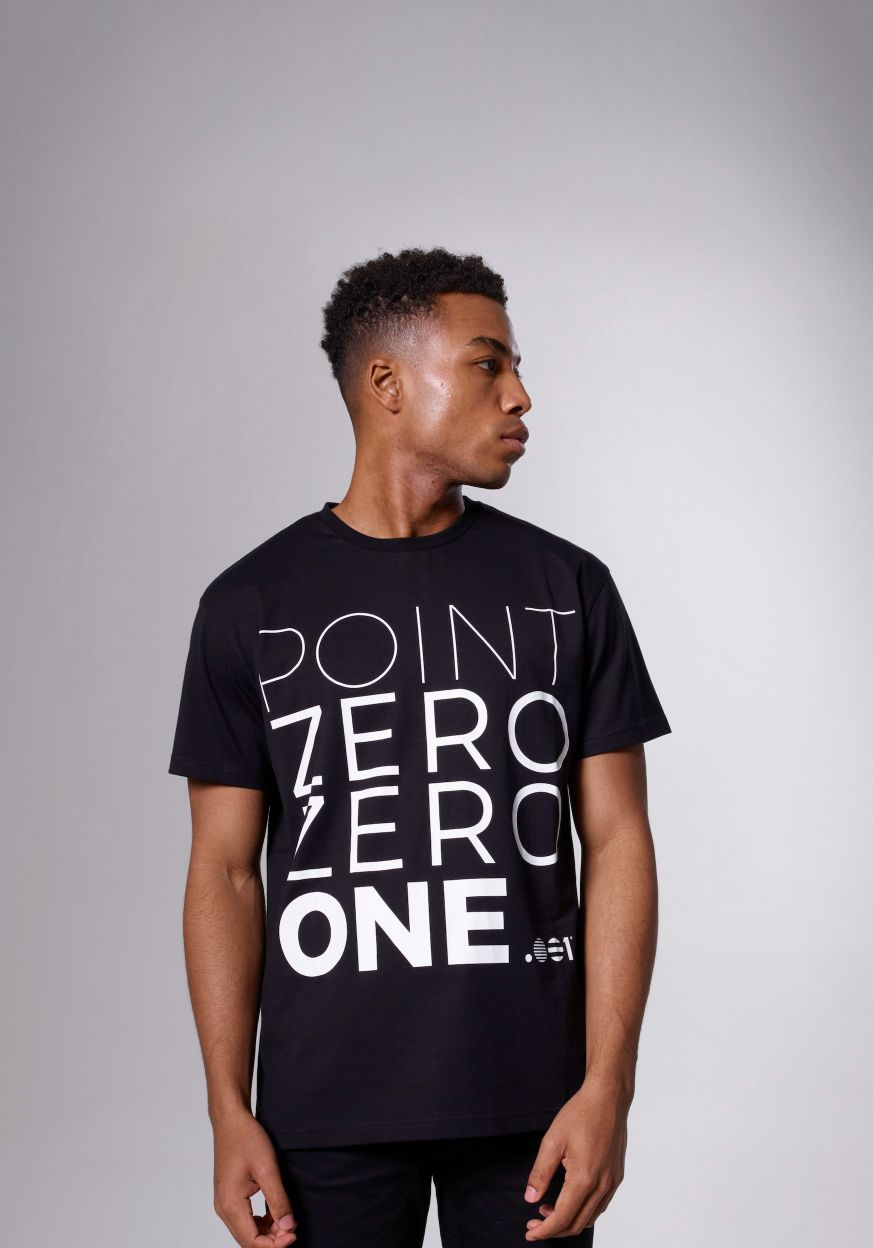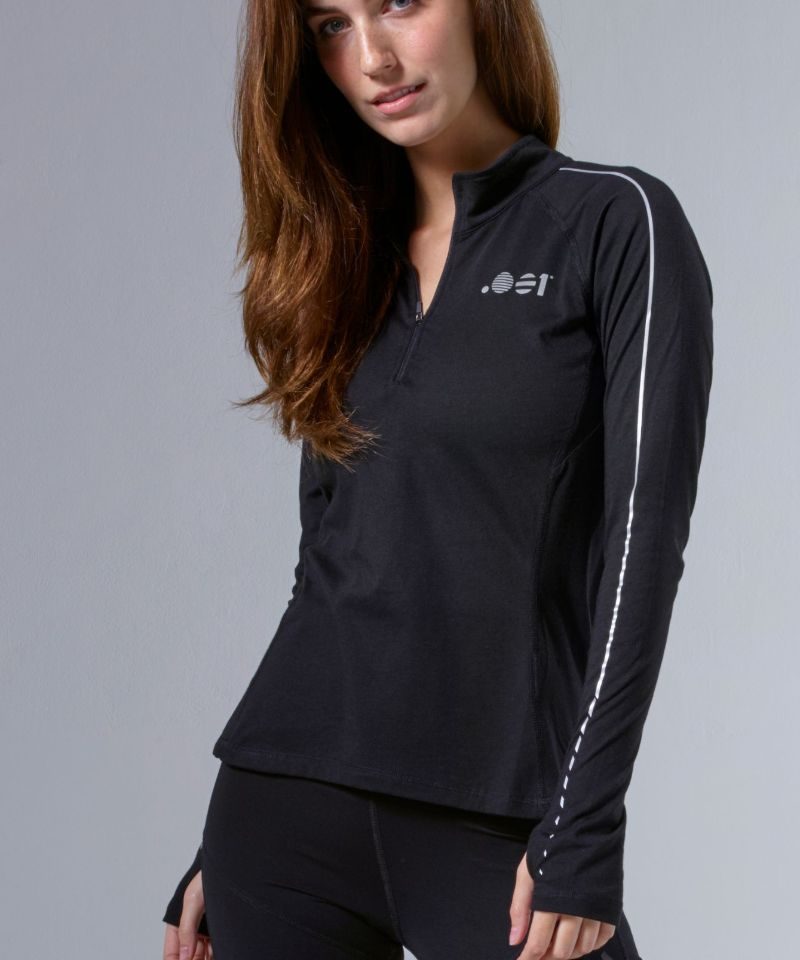 Performance clothing is clearly your main focus at the moment – however with streetwear's current love for sportswear, do you think that's something you may think of moving into?
Oh, yes - very much so. Performance manifests itself in many ways, across sport and life and I'd say pieces from our leisurewear range. Hoodies, Crew Sweat, Logo Tees are respectable streetwear pieces from a style point of view, but deliver in terms of performance benefits too i.e. comfort, durability, premium fabrics, design cues etc.
Do you have any plans to extend your product range beyond the current offerings, for example, into swimwear, footwear or other accessories?
Definitely. Our product development pipeline is extensive even though not everything will make it to the end.
All our products are designed/developed uniquely by us - nothing off the shelf with a logo printed on. Because of that, the development timeline takes longer.
We have a cross between a biker jacket and hoodie in development, a gilet, various outer layer and base layers too. We're looking at sunglasses and we've explored footwear with one of the F1 teams. And yes - swimwear, possibly with a unique technical, drag-reducing fabric too. Coming very soon is a neat little Balaclava that can also double up as a face mask.
There's a lot of concern at the moment for 'sustainability' and 'environmentally friendly' brands – increasingly impacting apparel. Where do you stand on that particular topic?
There isn't a one size fits all or perfect solution.
Sustainability can be delivered through the product itself - materials used, production techniques etc. We have an idea about a kit recycle / amnesty - last season's pieces part exchanged at the start of each new season.
It can also come through packaging and distribution - which is quite exciting - us potentially developing new routes to market. We're just about to bring in bio-degradable product packaging.
We set out not to be influenced by 'fashion' seasonality - in as much our designs are created to last. And in terms of production craft, less is more in that respect - crafted, durable, long-lasting pieces.
As a brand, where do you see .001 in 10.001 years time?
Haha!
As an admired, respected, innovative and imaginative sports performance brand.
Global and local. We want to be imaginative and creative in its broadest sense.
I'd like to be judged by the quality and breadth of our product, the relationships we've formed, and commercial success too - even though that's not our primary driver.
Our purpose is about giving people the confidence and inspiration to win. Apologies if it sounds a little bit cheesy - but if we can help people win, we will too, and along the way we can all do a lot of good.
In ten (and .001) years we might be perceived as a technology company rather than an apparel brand. But I'm certain sport will always be our centre of gravity. I'm open-minded about how our exact positioning develops, so let's see!