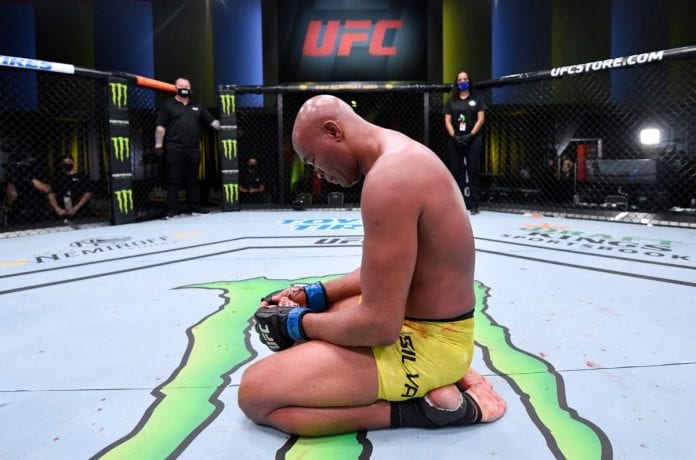 After starting his UFC career in 2006, Anderson Silva quickly started catching people's attention. Unsurprisingly, the fighter rose to the position of Middleweight Champion before long, and with various title defences following this, Silva was quickly getting a reputation that labelled his as the one of if not the best of all-time.
Well, fast-forward 14 long years to last weekend's UFC Fight Night: Hall vs. Silva, and it appears the American-Brazilian mixed martial artist has fought his last fight. To be more specific, it doesn't necessarily have to be Silva's last fight, but it is his last fight within the UFC. This is due to the fact that Dana White retired Silva himself, saying that "No 45-year-old should be fighting. Period."
The announcement was spurred on after his loss to Uriah Hall via TKO. Dana White shared his concerns in the post-fight press conference, noting how the decision in allowing Silva to fight was affecting his conscience. White added: "Look at Anderson, he couldn't even stand-up to do his interview. He had to sit down to do his interview, and I made a big mistake. I shouldn't have let him fight this fight tonight. Out of respect to him, he's a legend of the sport and he's a legend of this company I did something that I disagreed with. I knew I was right and tonight proved I was right and Anderson Silva should never fight again."
No matter what, Silva will undoubtedly go down as a legendary MMA fighter. In fact, he still holds numerous records such as the longest win streak in the UFC (16,) as well as the longest title reign in UFC history (2457 days.) Although it hasn't happened yet, it won't be long until "The Spider" makes his way into the UFC Hall of Fame.