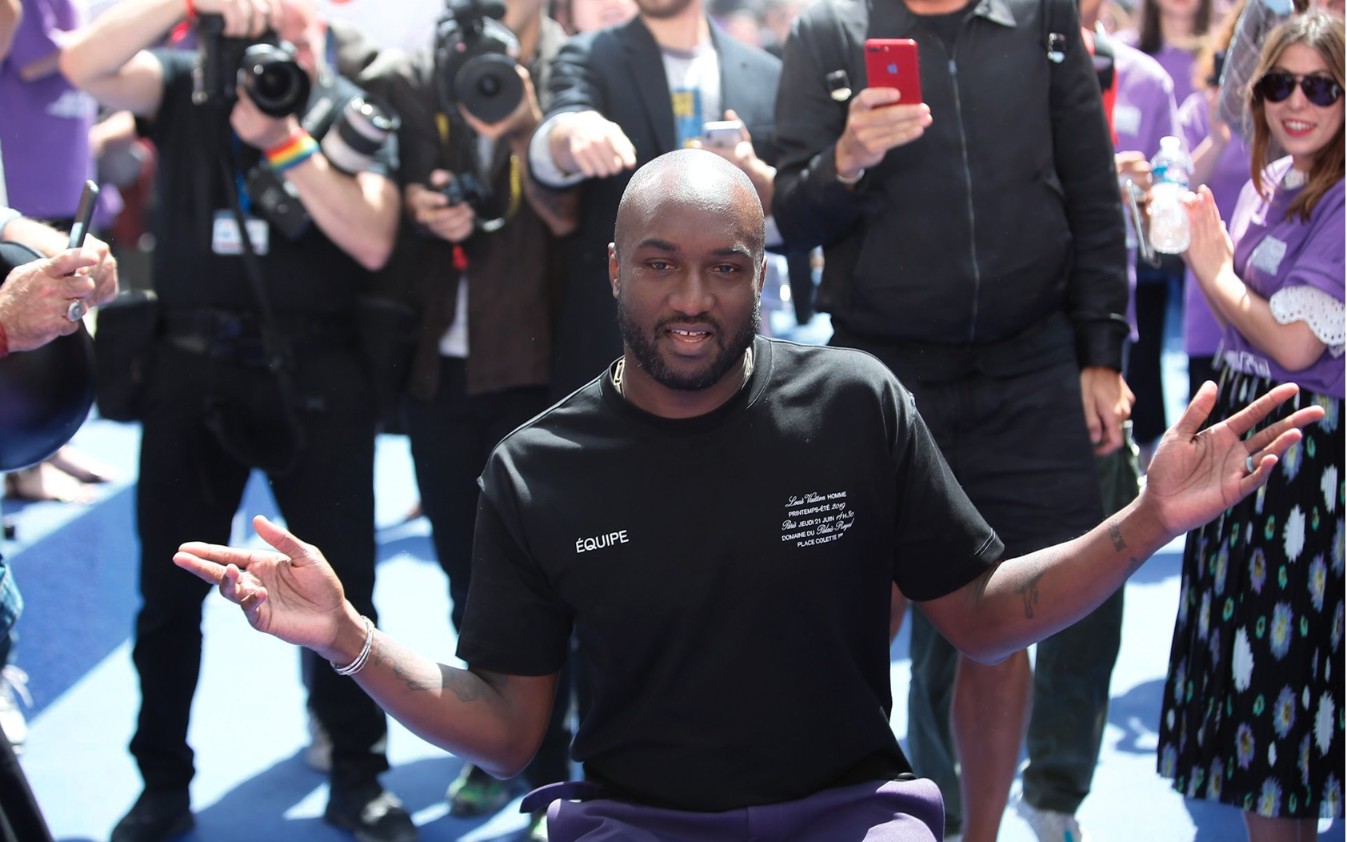 The American designer, entrepreneur, and DJ that is Virgil Ablog has been racking up the number of collabs recently, and yet again we can expect another. Having said this, he has turned away from the highbrow names, like the recent Mercedes-Benz project, for something more intouch.
Abloh's brainchild, Off-White™, has teamed with none other than Stüssy in order to spotlight black businesses and how consumers can support them with ease. Now, although we don't have any official product images, it seems that the collaboration will take the form of a tee, but maybe more. The reason we don't know for sure yet is that the collaboration has only been teased by Virgil via his Instagram.
Specifically, the Off-White™ x Stüssy team-up has produced a T-shirt that builds on his label's "I Support Young Black Businesses" initiative. The top we only got to peek at features Stüssy's instantly recognisable logo above the bold "I Support Young Black Businesses" print. From here the whole design becomes more obscured, something which is a consequence of a rough photo cutout of the Great Sphinx of Giza.
Take a look at the teaser images from Virgil below. Although not much is known about the teased collaboration, it could see an exclusive release at Tribe locations. If you like what you see then why not sign up to our newsletter so you can be the first to know the release info.