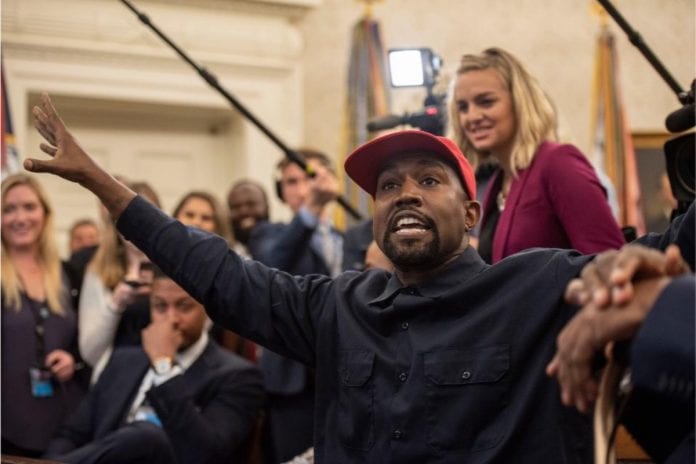 Wash us in the blood, GAP and now, The White House? Kanye West has had quite the 2020 so far and he doesn't plan on chilling out anytime soon.
The rapper recently took to Twitter to announce that he would be running for President of the United States of America, during the 2020 presidential run. His tweet read, "We must now realize the promise of America by trusting God, unifying our vision and building our future. I am running for president of the United States". He ended the tweet with an American flag emoji and the hashtag, #2020VISION.
Not long after the announcement was made, Elon Musk tweeted the Chicago rapper, to back his big news; saying West had his, "full support!". That said, many people have noted that it is too late to register as an independent candidate in many states; potentially shattering Kanye's 2020 Vision.
What do you think of Kanye running for President? Would you vote for him? Let us know below and be sure to sign up to our newsletter, for all the latest Kanye news.