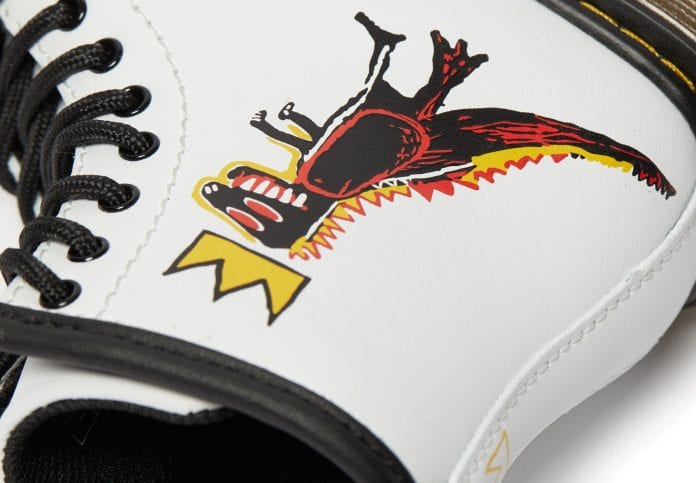 Jean-Michel Basquiat was one of the most influential postmodern artists of the 20th Century, and even after his tragic and fatal overdose, his impact on the creative word lives on.
It was the early 80s when his work broke out onto the New York art scene, and with a little help from one of his primary inspirers, Andy Warhol, Basquiat became one of the biggest rockstar-like artists almost overnight. The self-taught creative prodigy produced pieces such as 'Hollywood Africans', 'In Italian' and a whole library of other boundary-pushing work.
In two short decades, Basquiat disrupted the widely common idea of what an artist had to act like, look like and live like. This category-breaking way of living was something Dr. Martens wanted to tap into, after their own long history of supporting these types of people.
In this new collection, DMs paid tribute to Jean-Michel Basquiat's work and the legacy he left behind. Using their iconic silhouettes to provide new canvases for his work, Dr. Martens focused on utilising three of his most enigmatic pieces, 'Beat Bop', 'Dustheads' and 'Pez Dispenser' – with the latter featuring on a kids 1460 boot.
Take a look at the Dr. Martens x Basquiat collab below, if you like what you see then head over to Dr Martens' online store on the 10th of July to cop your favourites.