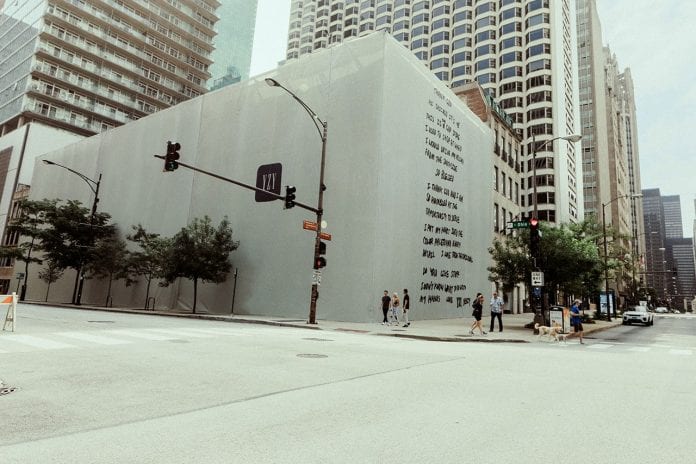 Kanye West has never been one to shy away from voicing his opinion; especially his love for American clothing brand, GAP. The Rapper/Producer has just revamped the Chicago store front with a message to all that pass by.
Thank God
Hi Chicago it's me
This is [the] Gap store
I used to shop at when
I would drive my Nissan
from the southside, so blessed
I thank god and I am, so humbled at the
opportunity to serve I put my heart into the
color palette and every
detail I love Tron the original
Do you like stuff
I don't know what
to do with
my hands
Love YEEZY
The note implies that Yeezy has redesigned the sores internal colour palette and if his most recent merch drop is anything to go off, will hold a minimalist vibe. That said, the reference to the original 1982 Disney film, Tron, could tell a different tale.
Kanye has previously spoken about his love for the brand, even featuring them in his song SPACESHIP from his album The College Dropout. West speaks about how he used to work in the store, singing "Let's go back, back to the Gap, Look at my check—wasn't no scratch, So if I stole, wasn't my fault, Yeah, I stole—never got caught".
You can check out the store design below. There is no release date set for this drop but, be sure to subscribe to our newsletter to keep up to date on Kanye X GAP news.