After being born in Chicago, Josh Levi moved to Houston, Texas, it was here that he started to develop his talent as an actor, singer, songwriter and performer. However, it wasn't long before he realised that a move to LA was necessary to jump to the next level in his career.
After doing just that at an early age, Josh quickly found his feet, appearing in a variety of shows as an actor, and maybe most notably, on X Factor as himself.
This appearance, combined with his popular musical outputs caught the attention of many creatives in his field, with the likes of Justin Bieber and Billie Eilish recognising his wide-variety of talents.
Now, at a ripe old age of 21, Josh is ready to drop his debut EP, 'Disc One'. We got the chance to send some questions his way, this is what he had to say...
TELL US ABOUT YOUR NEW EP, DISC ONE. THIS IS YOUR DEBUT PROJECT, HOW DID YOU COME UP WITH THE NAME?
I really hope this EP tells my story and helps people get to know me better than I've ever given them a chance to. Disc One to me means so many things, but an introduction is what it means most. When thinking of titles for this project, it was tough because this collection of songs combined is an anomaly that doesn't mean or fit one thing. In theme with my nostalgic/futuristic point of view, it felt perfect and I asked some of my friends who helped me decide, and they loved it.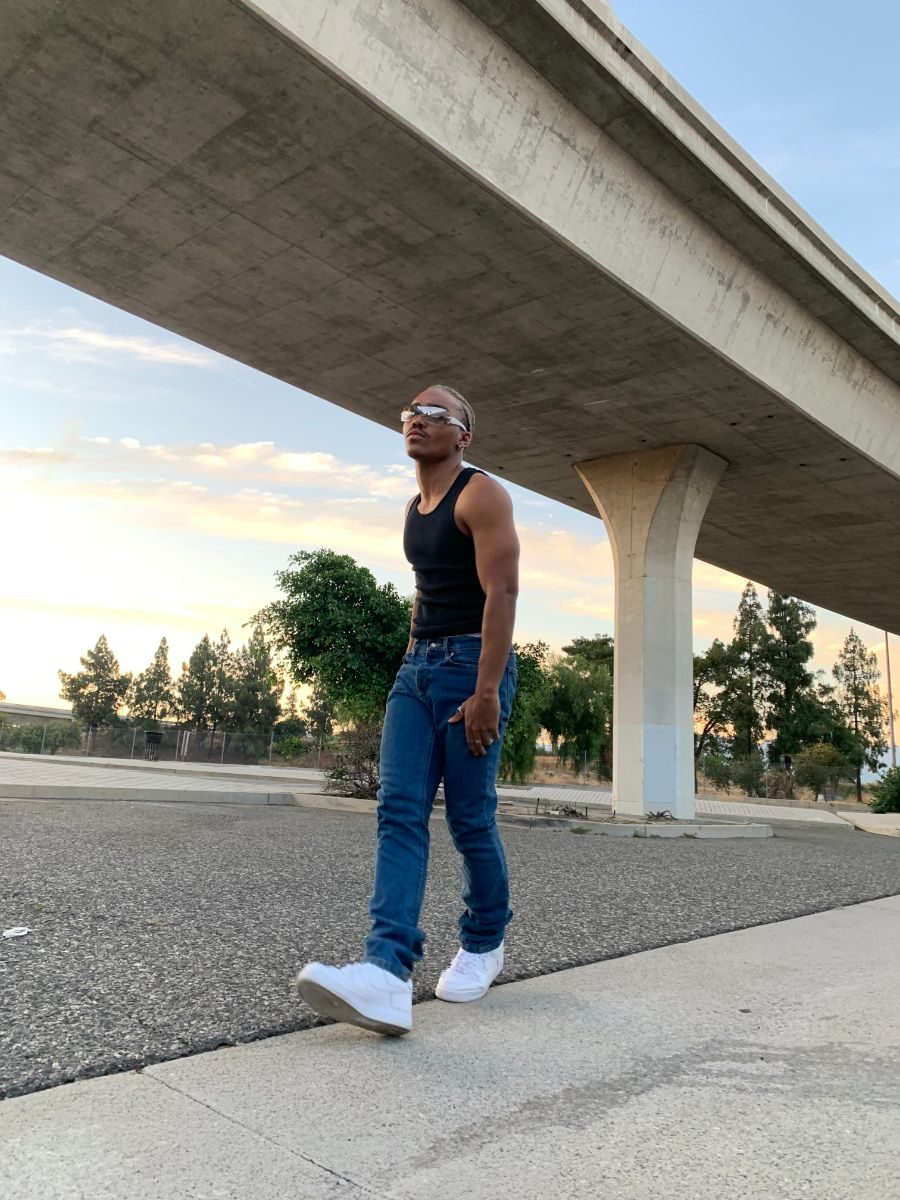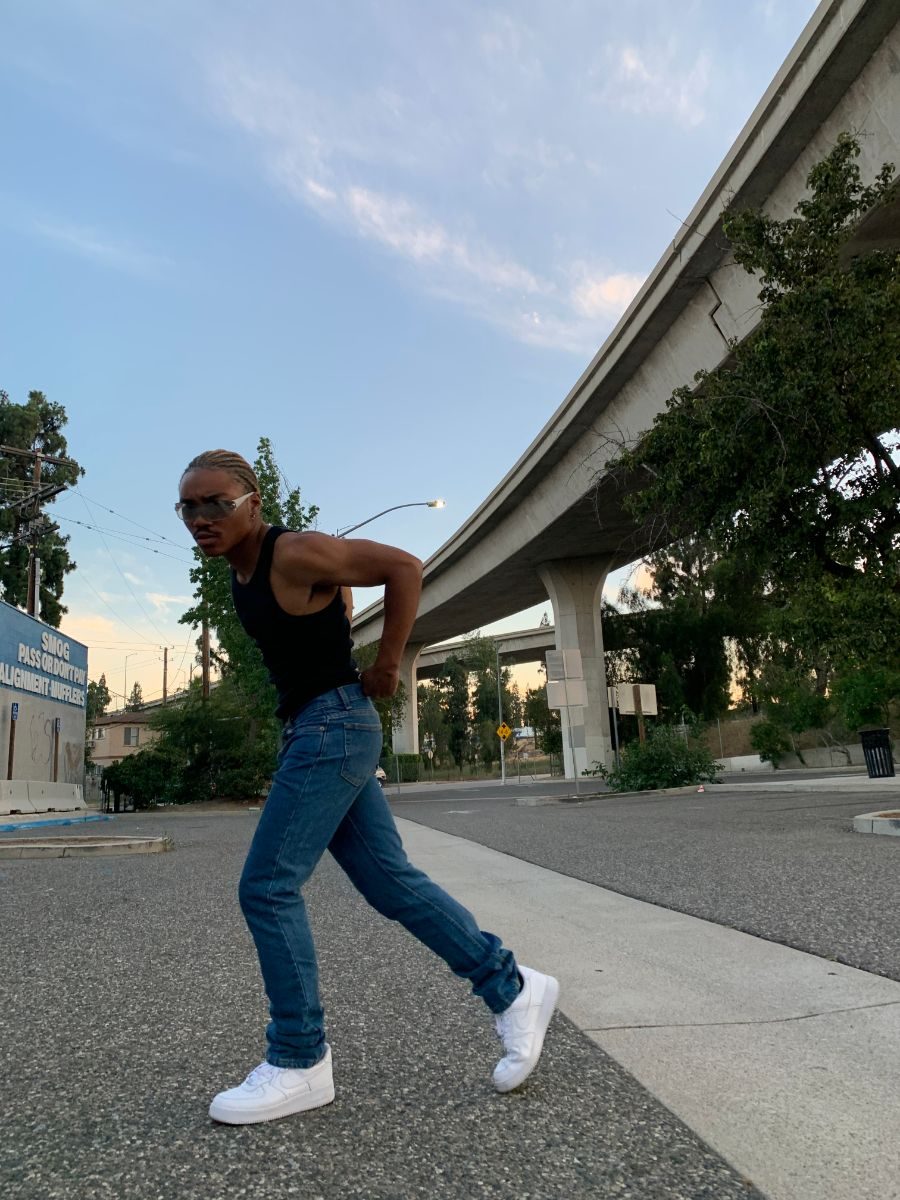 WHICH SONG OFF OF DISC ONE HAS THE MOST MEANING TO YOU?
Oh, this is a tough one. It changes a lot but I would say "Don't They" is one of my favourite songs I've ever written and may have the most meaning to me.

When I listen to that song I feel like I hear my soul

, which is something I don't know if I've ever been able to accomplish at this level before. Each song means so much to me for different reasons but that one may hit differently.
WHEN DID YOU KNOW YOU WANTED TO PURSUE A CAREER IN MUSIC?
I don't know if I ever knew I wanted to pursue a career in music, or if it just felt like it was already the case before I got here. Music is as natural as breathing to me, and since I was super young I knew I liked the way I could make people feel with my voice and music. I became addicted to that feeling.
HAVE YOU EVER THOUGHT ABOUT EXPERIMENTING WITH A NEW GENRE? IF SO, WHAT WOULD IT BE?
Genres have always confused me. I think Disc One is my version of experimental because I was intentional about not creating within any sort of sonic categories. I love the conversation that's currently being had about dumping terms like 'urban,' and allowing black pop artists to no longer to be on the outside looking in.
IF YOU COULD COLLABORATE WITH ANYONE, WHO WOULD IT BE AND WHY?
I love other Houston artists, and I love rock stars -- my version of a rock star isn't rigid or traditional, but I would love to collaborate with Beyoncé, Billie Eilish, Travis Scott, Megan Thee Stallion, and Chloe x Halle. I would also love to collaborate with some of the rock stars that aren't of today, that came before me.
WHAT HAS BEEN YOUR PROUDEST CAREER MOMENT?
I think releasing this EP will be my proudest career moment. In addition to this being my first body of work, this might be my bravest moment as an artist by accomplishing so much independently, owning my masters, and having and taking control. Yeah, this beats every other moment thus far in my journey; it feels like the strongest and newest beginning.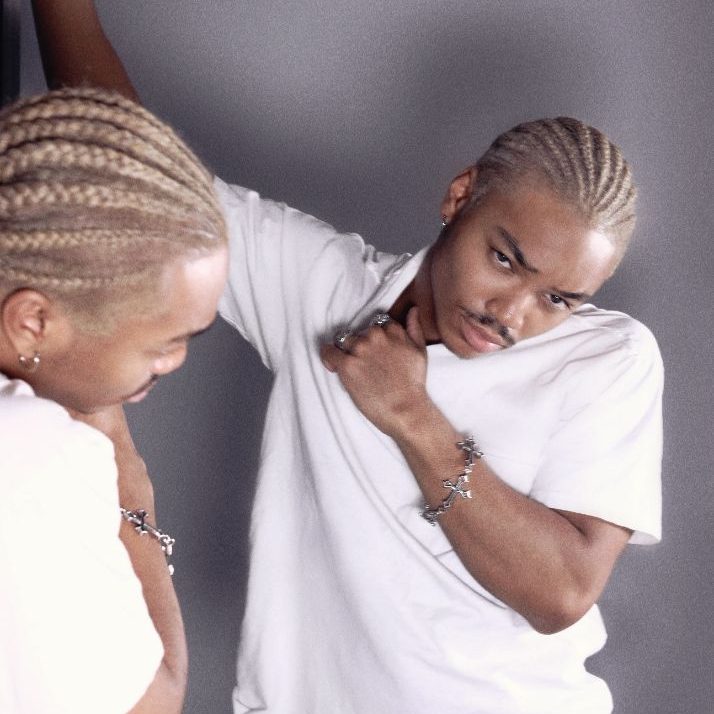 WHAT HAVE YOU BEEN DOING TO KEEP BUSY DURING LOCKDOWN?
I've been doing a little of everything and almost all over the place, to be honest. I've taken up sharpening my culinary skills (or lack thereof), I've been staying busy with Disc One and giving it a safe, healthy birth, and I've also been getting in touch with my emotions just as the rest of the world has been forced to. It's been a rollercoaster!
HOW WAS GROWING UP IN HOUSTON, TEXAS? HOW DO YOU THINK IT'S HAD AN EFFECT ON YOUR SOUND?
I didn't realize that growing up in Houston was one of the best things that happened to me until after the fact. It's such a powerful city that played a huge role in who I am and how much I hold my chest up. For me, Houston has always represented grit, honesty, and bass *laughs*, so I've come to realize those aspects of my sound were from the city I was bred in.
WHO OR WHAT IS YOUR BIGGEST SOURCE OF INSPIRATION?
Again I love rock stars. Rock stars in my mind are people that break the rules without batting an eye. In every field, even outside of music, those are the people I've always felt the most energy from; they drive my ambition. I'm also pretty spiritual so I view my life and my gift as something that's a responsibility to share and use every day. God is one of my biggest inspirations and the reason I haven't quit yet.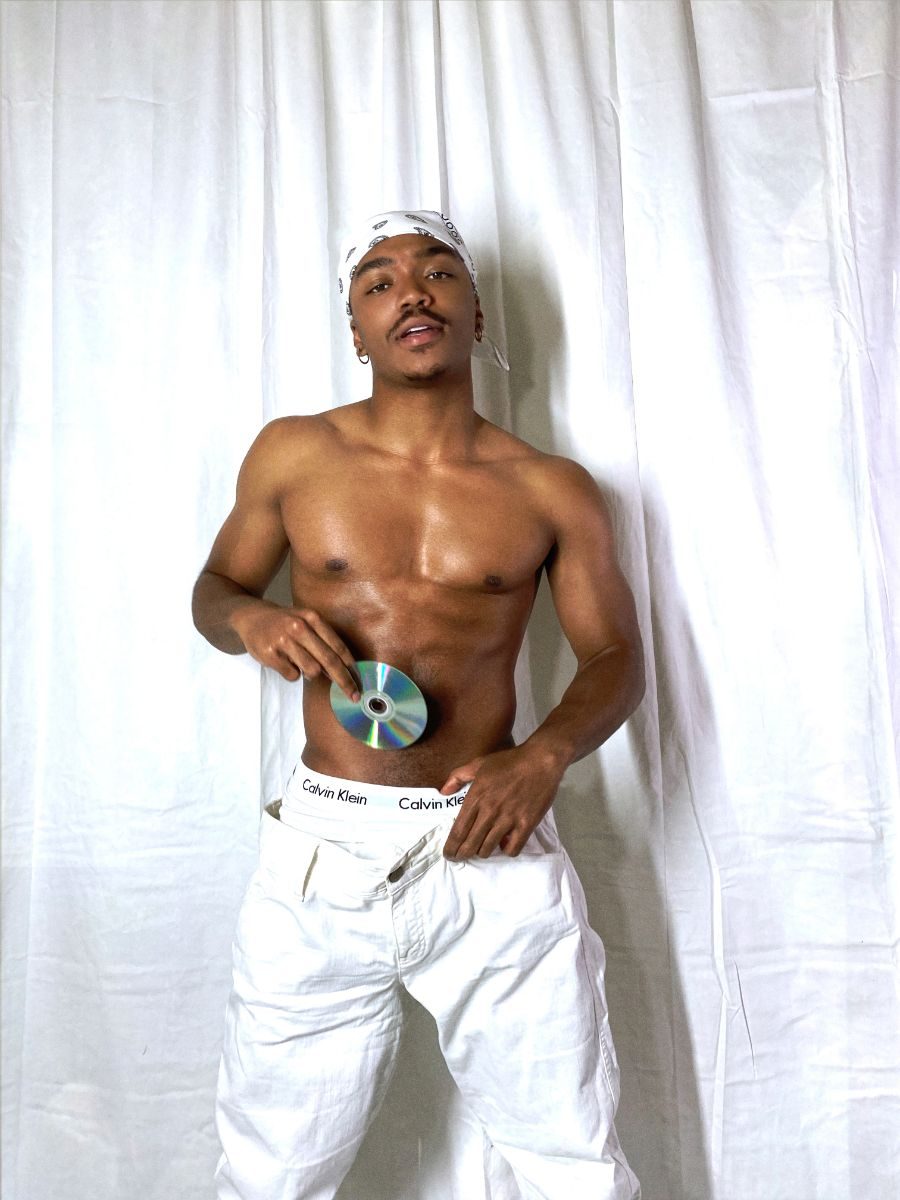 WHERE DO YOU SEE YOURSELF IN FIVE YEARS?
I like to believe five years from now I'll see how my music has changed things or shifted things in culture, society, and in the world on a grander scale. I would love to be a Grammy-winning artist by 2025 and have a catalogue of music that's broken barriers.
WHAT'S THE PLAN FOR 2020?
It's hard to even plan in 2020. I think everyone's' plans has been cancelled or redefined this year so far. So, my new plan is to be the best artist-self that I have ever been, use my voice, and keep fighting in whatever context that means. I plan to put out more music this year than I ever have, and also visually be as a creative as possible!