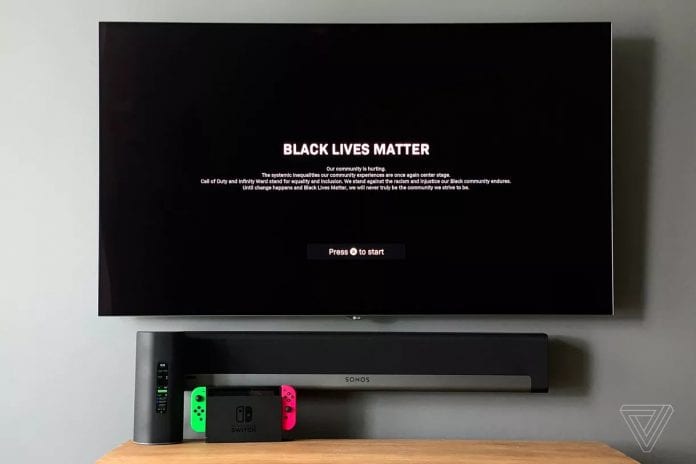 Call of Duty developers, Infinity Ward, have recently updated Call of Duty: Modern Warfare and Call of Duty: Warzone to include a loading screen; showing support for the Black Lives Matter movement.
The statement on the screen reads, "Our community is hurting, The systemic inequalities our community experiences are once again centre stage. Call of Duty and Infinity Ward stand for equality and inclusion. We stand against the racism and injustice our Black community endures. Until change happens and Black Lives Matter, we will never truly be the community we strive to be."
To see this message, players must update their game after playing an online game. Once this has been done, the screen will show every time the game is loaded up, or when switching to Warzone. This has come to light as a result of the Death of George Floyd and a statement released by the Call of Duty developers, saying they were going to attempt to "crack down" on the racism players may bring to the game. Other gaming companies have also issued statements and announced donations toward the BLM movement. Pokémon Go will be donating $5 million USD from ticket sales to Go Fest 2020 to the cause.
Activision delayed Call of Duty: Modern Warfare's new season earlier this week, and the game now has a screen that says Black Lives Matter https://t.co/8Qancj0f20 pic.twitter.com/4fQvliQ9TK

— Tom Warren (@tomwarren) June 5, 2020