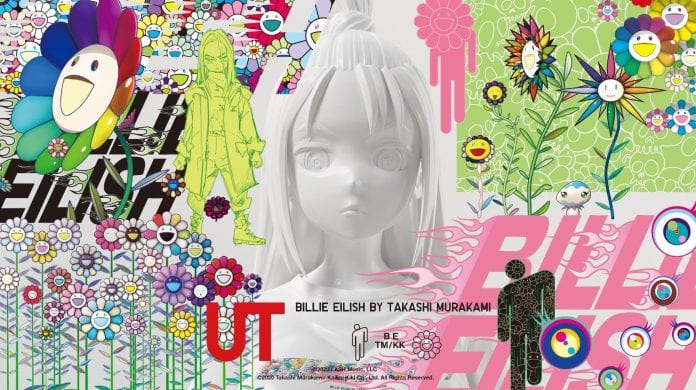 The global apparel retailer that is UNIQLO just announced today that they will be hosting a highly-anticipated collaboration between none other than Billie Eilish by Takeshi Murakami.
Interestingly, the 18-year-old singer and the renowned Japanese contemporary artist joined forces after exchanging creative thoughts via Instagram. Fast forward a little and now we are just a few days away from getting our hands on the colourful collab.
Specifically, Billie Eilish and Takeshi Murakami have looked to adorn a number of different hued pieces through eye-catching graphics that land exclusively at UT. In fact, the unique contemporary graphics are able to fuse both Eilish's Blohsh branding and Murakami's iconic flowers. Consequently, the mens', womens' and kids' offerings allow for any fans, no matter the age or size, to rock some clothing synonymous with the two artists.
Take a look at UNIQLO's Billie Eilish x Takashi Murakami collection below, if you like what you see then head over to UNIQLO's online store on the 25th of May to cop your favourites.