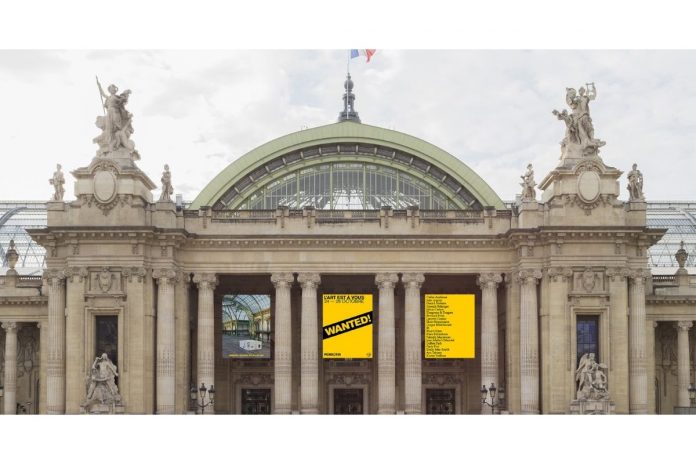 Artwork by Takashi Murakami and 19 other artists is up for grabs, in a Parisian art treasure hunt. The hunt has been names "Wanted!" and is being hosted by the iconic Le Grand Palais and Perrotin Gallery in Paris.
As well as Murakami, there will be works from Daniel Arsham, Emiy Mae Smith and JR up for grabs. The gallery explained the rules to the hunt on their Instagram, saying "20 artworks by Perrotin artists will be concealed in the empty nave of the Grand Palais. If you find one, you leave with it." Emmanuel Perrotin – the owner of the Perrotin Gallery – commented "I am hugely grateful to my artists for their commitment and belief in this wild project. This is a rare moment. I love the idea of doing this as a gift to the city of Paris, as a moment of solidarity and joy." Due to COVID-19 restrictions, the treasure hunt has been sectioned by time slots of 50-minute sessions, with a 500-person maximum capacity per slot.
Grand Palais and Perrotin Gallery's Wanted! Event will run for 48 hours from October 24 – 25. Be sure to subscribe to our newsletter to keep up to date with the latest Art news.