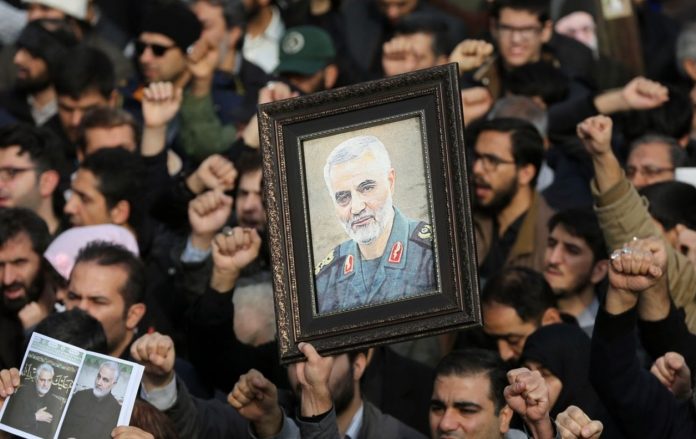 The fallout from General Qassem Suleimani's death couldn't have been predicted, at least by President Donald Trump and his Secretary of State, Mike Pompeo, when they decided to take out the Major General via airstrike.
Qassem Suleimani was head of the Quds and one of Iran's most prominent figures, he was given the responsibility of protecting the Islamic revolution and had orchestrated thousands of killings on behalf of Tehran in attacks on the West. He was commonly seen as the second most powerful man in Iran, supposedly having more influence than the president, something which made many believe he was set to be the future leader of Iran.
When you realise just how big of a deal Suleimani was to the people of Iran you can see why it was so dangerous for Trump to target him without congressional approval. In fact, back in 2016, David Brooks suggested that Normal people devote greater care and attention to buying a sofa than Trump does to acts of war.
As for what the reaction was from the people of Iran, Zeinab told hundreds of thousands of mourners that her father's death would be avenged. "The families of the American soldiers in western Asia . . . will spend their days waiting for the death of their children." adding: "You crazy Trump, the symbol of ignorance, the slave of Zionists, don't think that the killing of my father will finish everything."
As well as this, President Hassan Rouhani warned on a conference call to Suleimani's family that "the Americans really did not realize what a grave error they have committed," before adding that "Revenge for his blood will be exacted on that day when the filthy hands of America will be cut off forever from the region."
General Amir Ali Hajizadeh also said something along similar lines while on nationally-controlled TV, claiming: "Firing a couple of missiles, hitting a base, or even killing Trump is not valuable enough to compensate for martyr Suleimani's blood." "The only thing that can compensate for his blood is the complete removal of America from the region and taking away their evil from the oppressed people of the region."
These kinds of statements are scary, however, the physical actions taken are just as terrifying, for example, Iran announced that it would no longer comply with the agreement they made with the world's six major powers to limit their future nuclear capabilities. Despite this fact, and that more than 3000 U.S. troops began deploying to the region just recently, President Trump spent the weekend playing golf at his Mar-a-Lago resort and sending threats to the country via Twitter.
This kind of flippancy around the issue is what is getting people fired up, not the fact that it was Qassem Suleimani that was killed specifically. From here we are going to have to wait and see how the situation develops, however, as France's deputy foreign minister said: "We have woken up to a more dangerous world."