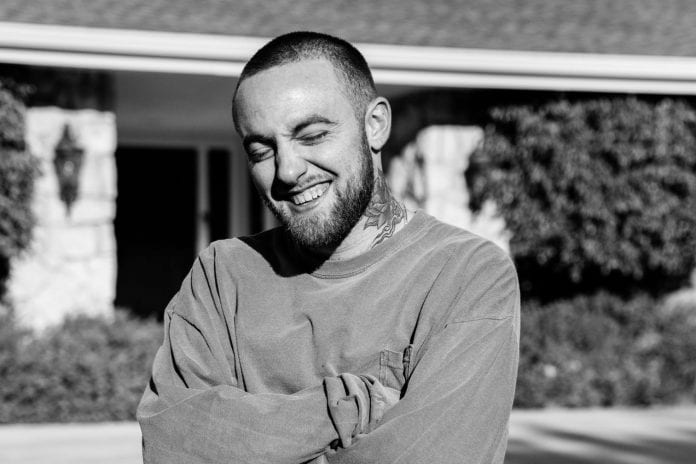 Mac Miller's death left the music scene distraught, we not only lost Mac Miller the individual but also the potential to hear any new music form him. Having said that, a few pre-recorded tracks have surfaced, giving fans some tear-jerking moments.
However, thanks to a message uploaded to the late-creative's Instagram, it turns out that Mac had actually been working on a companion album to Swimming with the renowned producer, Jon Brion, who notably worked with Kanye West on Late Registration and Graduation as well as a number of iconic film scores.
The GRAMMY-Nominated Swimming project will see it's companion piece known as Circles arrive on the 17th of January. The features and tracklist are yet to be announced, however, we can likely expect an appearance from artists such as Thundercat, Anderson .Paak and John Mayer.
"Here we are. The act of having to write this at all feels surreal. At the time of his passing, Malcolm was well into the process of recording his companion album to Swimming, entitled Circles. Two different styles complementing each other, completing a circle – Swimming and Circles was the concept. He had been working with Jon Brion, who after hearing some early versions of songs, cleared his calendar to help Malcolm fine-tune them. After his passing, Jon dedicated himself to finishing Circles based on his time and conversations with Malcolm. We are eternally grateful to Jon and to those who gave their best to the difficult and emotional task of putting out this body of work."
"This is a complicated process that has no right answer. No clear path. We simply know that it was important to Malcolm for the world to hear it. One of the most difficult decisions in the process is how best to let people know about it – how to communicate meaningfully while keeping sacred what should be kept sacred. So this will be the only post on any of his channels. Information regarding this release, his charity, and Malcolm himself will be found at @92tilinfinity. Thank you to all the fans who've supported him unconditionally through the years. We miss him. We are left to imagine where Malcolm was going and to appreciate where he was. We hope you take the time to listen. The look on his face when everyone was listening said it all. With humility and gratitude, Malcolm's family."