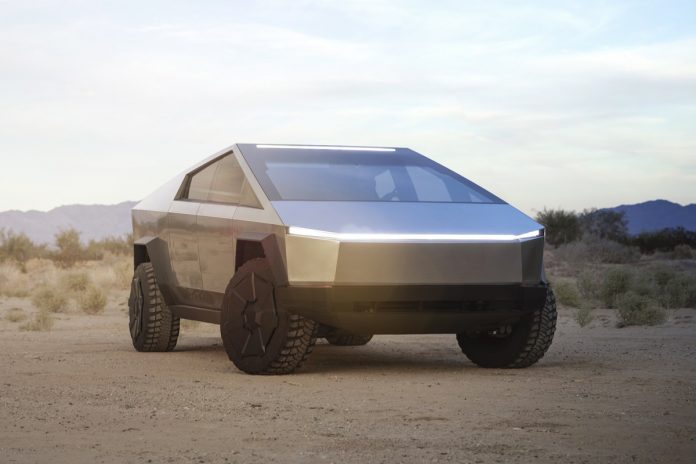 The American automotive and energy company that is Tesla first announced their plan to build a fully electric pickup truck almost 7 years ago. Since then the internet has been awash with rumours and design concepts, however, now it looks like they are set to stop as the company officially revealed the automobile last night,
Specifically, the vehicle titled the "Cybertruck" sees a futuristic aesthetic that was supposedly inspired in part by the Mars rovers. Interestingly, the Cybertruck is said to be retailing in three tiers, a single-motor RWD, a dual-motor 4WD, and a triple-motor 4WD. As well as this, the new electric truck is constructed with a shell composed of an ultra-hard 30X cold-rolled stainless steel body that Elon Musk says is also used for his SpaceX starships and could even prevent penetration by a 9mm bullet.
As with standard Tesla EVs, the Cybertruck will be able to be charged at home or at any of Tesla's own charging locations with a single charge offering you more than 500 miles in range. When it comes to the interior, Tesla has stripped most of the inside back, leaving the 6.5-foot vault length with seating for up to six adults and a 17-inch touchscreen acting as the centre console unit.
For those who are looking for the truck's functionality, the vehicle is promising the ability to carry a payload of up to 3,500 pounds and features a storage capacity of 100 cubic feet. The top-tiered model boasts incredible power and can make 0-60mph in just 2.9 seconds, along with a towing capacity of a whopping 14,000 pounds.
For those interested, the Tesla Cybertruck is now already taking pre-orders for the price of just $100 (the lowest model's full retail price is $39,900) over on its Design Studio website.