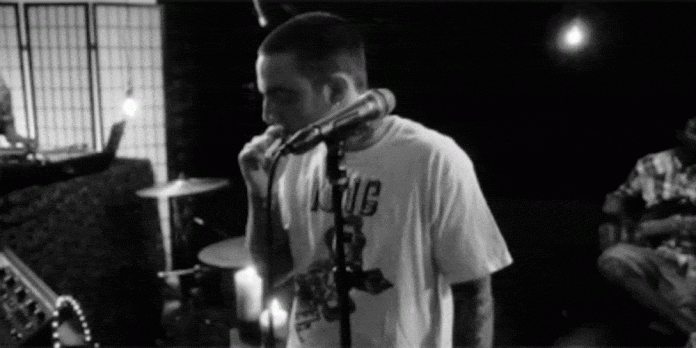 it was around one year ago that the beloved American rapper, singer, songwriter, and record producer that is Mac Miller tragically died from a drug overdose. Miller had often spoken publically about his battle with drugs, however, this didn't mean there weren't questions surrounding his death.
For instance, many fans questioned whether his death was in fact suicide, something which they suggested would have been down to his split with his longtime partner, Ariana Grande. However, just recently, Federal prosecutors have charged a Hollywood Hills man in connection with the death of hip-hop artist, stating that he supplied Miller with counterfeit oxycodone pills, suggesting that his passing wouldn't have been planned.
Specifically, within the 42-page criminal complaint filed in the Central District of California, it alleges that the 28-year-old dealer, Cameron James Pettit, supplied Miller with fake painkillers which contained fentanyl, a substance which can cause respiratory distress and death when taken in high doses or when combined with other substances, especially alcohol.
This last detail is particularly important as after Miller was discovered unresponsive in his Studio City home it was found that the rapper had, in fact, ingested alcohol on that terrible night, with the counterfeit oxycodone pills also containing cocaine and Xanax.
Authorities aren't surprised by the discovery of these fake pills, as these counterfeits have become something of an epidemic in many areas. Interestingly, U.S. Attorney Nick Hanna had this to say:
"We are aggressively targeting drug dealers responsible for trafficking illicit fentanyl, which has become the most deadly facet of the opioid epidemic," adding: "We are committed to slowing the number of overdose deaths and prosecuting those responsible for spreading this most dangerous opioid."
What's even more incriminating for Cameron James Petit is that within the criminal complaint it outlines that within his Instagram direct messages he reacted to the news of the rapper's death, saying: "I think I should probably not post anything …just to be smart," before allegedly writing "I am not great … Most likely I will die in jail."
If convicted, the DEA says Pettit faces a statutory maximum sentence of 20 years in federal prison. Stay tuned to find out his verdict.