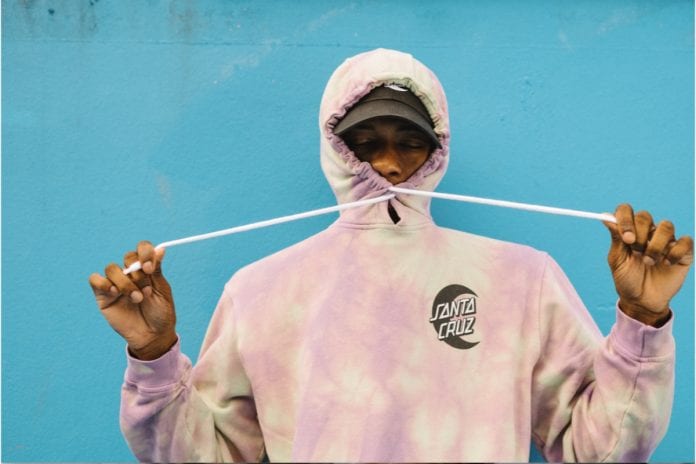 Santa Cruz has released a sneak peek at their first Spring 2021 drop. This season the brand has continued to practice more sustainable operations, in a non-stop effort to limit their ecological impacts, with their 'Organics' series.
This drop, the 'Organics' apparel series features long and short sleeve T-shirts, hoodies and a cap; all bearing the Santa Cruz 'Moon Dot' and 'Scream Ying Yang' graphics and new for the season, the Big Foot Screaming hand. Produced in Portugal with 100% organic cotton, every piece in the collection is made using less water, chemicals and energy in both its production and printing compared to traditional methods.
Some highlights from the Organics collection include the moon dot mono hoodie. The hoodie features, the Santa Cruz moon dot logo printed in large on the back and left chest area and comes in both a trippy cloud and quarry grey colourway. As well as the moon dot mono Hoodie, we get a variety of bigfoot screaming hand logo tees; with a bold new take on the classic screaming hand colourway and a scream ying-yang crewneck sweatshirt in the trippy cloud colourway.
On top of the new Organics goods, we will also be getting some new classic pieces. This includes a new Mono Dot coaches jacket, tie-dyed board shorts and a collection of backpacks.
The Santa Cruz Spring 2021 collection will be dropping on February 22nd,2021 on the Santa Cruz Website. You can check out the Organics collection below and be sure to subscribe to our newsletter to never miss a drop date again.