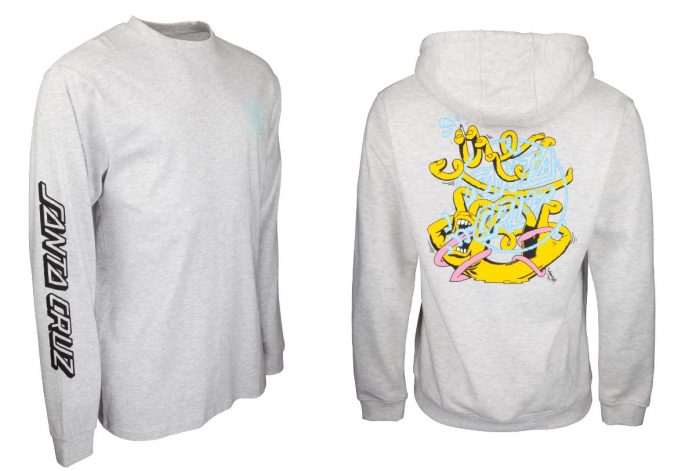 The long-time skate company that is Santa Cruz are back with some new offerings and this time they are not alone. Specifically, the Californian brand has invited two artists to produce collaborative capsules consisting of tees, hoodies and socks.
As for what to expect, the new range had the two artists take on the brand's iconic Screaming Hand design. The first artist is Ermsy, the UK-born Paris resident pays homage to Jim Phillips' iconic Screaming Hand graphic with his 'Twisted Hand' interpretation. Secondly, we have, the Argentinian-born New York resident Daniel Shepard, whose Pool Snakes and Pool Snakes Hand designs further delivers a unique take on the recognisable Santa Cruz graphic.
Take a look at the new capsule below. If you like what you see then why not head over to Santa Cruz's online store.