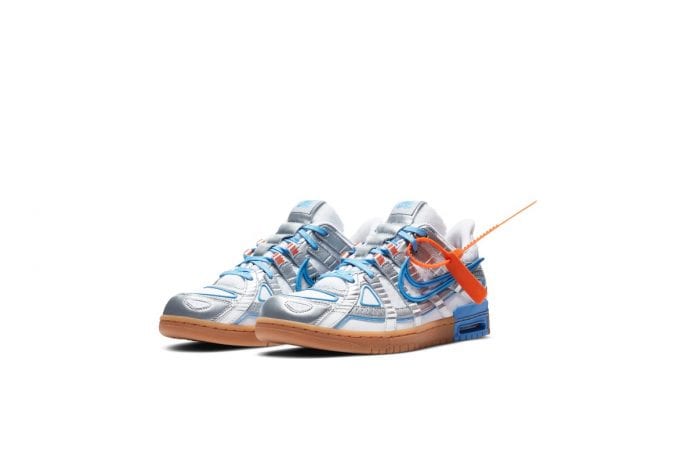 First shown off in February 2020 the Nike X Off-White Rubber Dunks are, in my opinion, one of the best-looking shoes to release this year.
Of course, Off-White and Nike are no strangers form one another, their collaborative efforts have been well documented and loved from their first batch – back in 2017. The latest offering from the two sees a new shoe re-designed by Louis Vuitton menswear artistic director and Off-White founder, Virgil Abloh.
The Nike x Off-White Rubber Dunk will be releasing with exclusive regional availability; the Black, White and Green Strike colourway in the Americas, the University Gold and Black colourway in China and Asia-Pacific and the White and University Blue colourway across Europe. The shoes aim is to capture the current moment and skateboarding. Virgil has said that, "The shoe is about incorporating past ideas in a new era — designing with purpose and cultural relevance to come up with something new."
The Nike x Off-White Rubber Dunk is available from the Nike Snkrs website on October 1st for £165. You can take a look at the shoe below and be sure to subscribe to our newsletter, to keep up to date with the latest sneaker news!