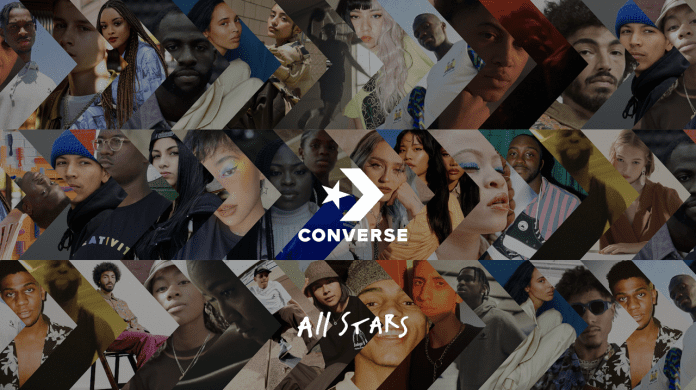 The popular sneaker and apparel brand that is Converse recently double-downed when it came to their approach to the youth and their communities. Consequently, Converse pledged a $1M investment over two years to a new accelerator program that aims to fund All Star ideas.
To be a little more specific on their latest move, the brand has looked to expand their Converse All Stars program, in which a community of individuals can receive mentorship, commission and funding. This Autumn, for the first time, Converse is opening this community to the public, inviting up to 250 creative individuals to join the Converse All Stars.
New members will have the opportunity to engage with the All Star Series, an ongoing array of one-of-a-kind workshops, conversations and performances. These are all provided by Converse's extended creative family. Past All Star Series sessions have included the likes of Virgil Abloh, Samuel Ross, Tobe Nwigwe and Jefferson Hack.
As well as the All Star Series there will be an additional class of Converse All Star Captains, this accelerator program will see a $1Million investment. With this backing, the programs aim to fast-track the progress of a dozen individual All Stars, all of which will be using creative action to address sustainability, inclusivity diversity, and youth development.
As for how you can take part, a proposal has to be submitted, with those entering having to do so in October 2020. They have to be ideas that you think will change the game. Beginning in 2021, the first annual class of Captains will each receive a year's worth of funding to help bring their ideas to fruition along with mentorship opportunities from Converse.