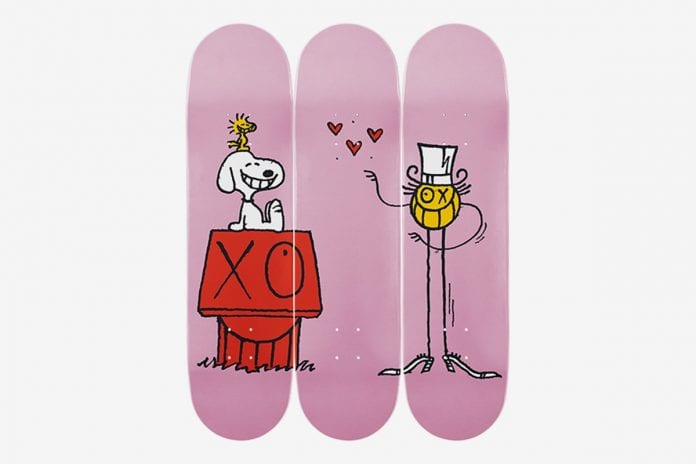 The Skateroom is collaborating with legendary comic strip, Peanuts, to celebrate its 70thanniversary. The decks all feature characters from Charles Schulz's iconic comic strip and for every deck sold a percentage will go to a charity organisations.
As well as The Skateroom designing their own decks, seven other artists will be reworking the Peanuts characters to their own style. André Saraiva x Mr. A, Nina Chanel Abney, AVAF, FriendsWithYou, Tomokazu Matsuyama, Rob Pruitt, and Kenny Scharf will all be contributing. With each artist releasing a single deck as well as a triptych. 
The project is working at a 5:25 model. Either 5% of the total or 25% of each sale will be donated to the charities – the largest amount being the chosen percentage. The Skateroom has raised over $700,000 so far, giving to 34 socially engaged skate projects.
The decks are available from The Skateroom's website. You can check them out below and be sure to subscribe to our newsletter to keep up to date with the latest art news.