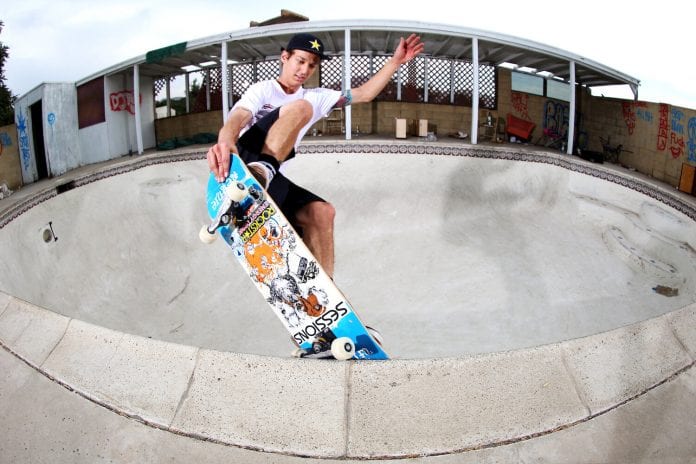 The 22-year-old madman that is Tristan Rennie recently turned pro for BLOOD WIZARD, consequently dropping two new boards via the brand's online store.
To support this, Tristan Rennie dropped a brand new part. Titled "Oath," the American pool-ripper pulls off some insane tricks, from waterslides to tunnels. Not only this, but Tristan pulled off a mind-bending NBD (never been done) on Washington street.
Take a look at Tristan Rennie's "Oath" part below. If you like what you see then head over to BLOOD WIZARD to cop one of his new boards.