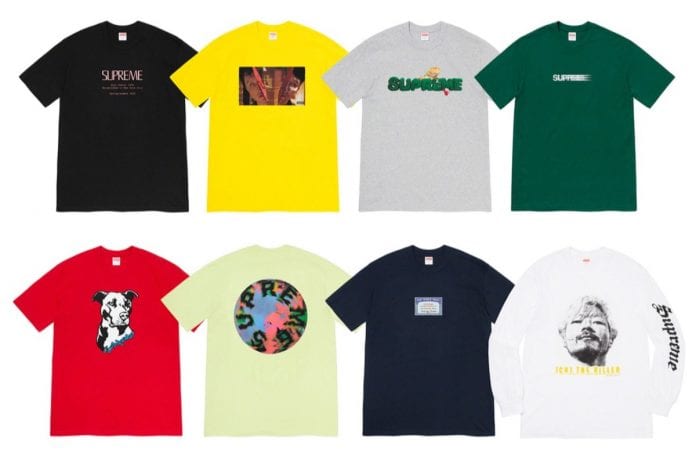 Following up from last week's Sunglass drop, Supreme are continuing to bring the heat this week, with their Summer 2020 T-shirt collection.
The Summer Tees are always a highlight of the Supreme season and this year's drop is no exception; with the brand dropping classics, like the "Motion" logo tee, as well as new interpretations of the Supreme logo. Graphics featuring Dogs and Frogs can be found, alongside a colourful circular logo and a tee with the slogan "Never Mind the Fucking Bullshit – Politics as Usual".
The drop also features two Tees with artwork from Takashi Miike's 2001 film Ichi The Killer.
All of the Supreme Summer 2020 Tees will be available online and in all open stores, from July 2nd; later releasing in Japan on July 4th.