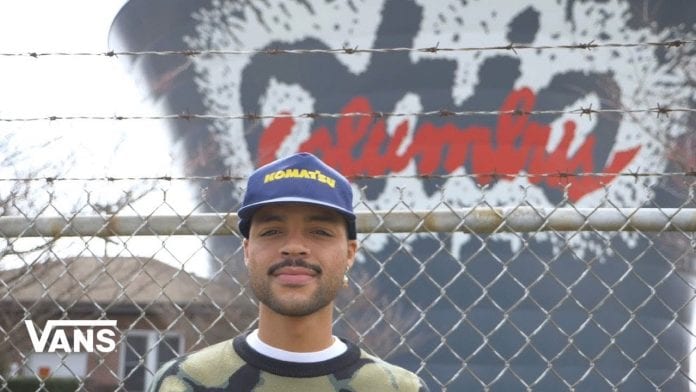 Although he may not be the most recognised skater out there, Justin Henry's down-to-Earth persona and love for developing the community around him is quickly getting him labelled as the realest.
This isn't surprising as after being put on Vans' skate roster, Justin didn't look forward at more self-centred goals, but rather back. His aim was to become the very kind of person that surrounded him during his childhood, the kind of person who would encourage, support and offer opportunities where they could.
Consequently, he volunteered at a local event to help kids learn how to skateboard, Justin says his perspective shifted. "We taught these kids who had never rode skateboards before, and never had an opportunity to get a skateboard," he said. "The kids were just so happy. After doing that, I realized, all the selfish goals you have, they're really not as cool as just helping others, you know?"
It takes a community coming together to create change, growth and — perhaps most importantly — to shape the next generation. For Vans and Justin Henry, that sentiment reflects a personal mission that's become like a mantra: "No youth, no future."
As part of an upcoming footwear collaboration with Justin Henry releasing on the 6th of July, Vans is giving back to the Big Brothers Big Sisters of Central Ohio with a $10k donation. Big Brothers Big Sisters' mission supports one-to-one mentoring relationships that ignite the power and promise of youth.
Take a look at Vans' short film on Justin Henry below, if you like what you see then why not support the cause by copping yourself a pair of their collaborative shoes on the 6th of July?