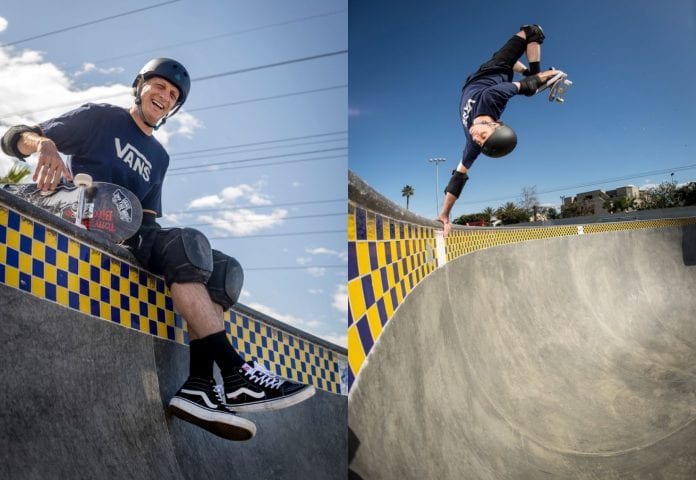 The renowned American skateboarder that is Tony Hawk is undeniably one of, if not the most, inspirational figures in the skateboarding scene. From his prime days on vert and skate-game franchise, to his current antics on YouTube and far-reaching charity, Tony has become the global ambassador of skateboarding.
For this reason, it's a big deal that the original skater has returned to the original skate shoe brand, Vans. Specifically, the duo has announced a new partnership, consequently seeing Tony leave his previous shoe-providers, Lakai Footwear. Although that doesn't mean the whole Hawk clan left as his son Riley remains on the team and repping them.
As for what the duo will get up to, Vans stated that they are looking to create authentic and inspiring brand initiatives that will enable creative expression through skateboarding. To be more precise, the Bird Man will continue his involvement as a color commentator in the Vans Park Series, while a brand-new professional Vert skateboarding competition is set to also be introduced.
Inevitably, shoes and apparel will likely be arriving, something that Tony himself would have only dreamed of back in the '70s. In fact, Tony said that Vans were the first skate shoes he ever wore, beginning in 1978. "My dad bought me a pair and I begged him for the 'ankle guard' accessory because high-tops weren't available yet. I wore Vans almost exclusively until the mid '80s." shared Tony.
If you're interested and want to stay tuned then sign up to our newsletter, that way you will be the first to know when more details are released.