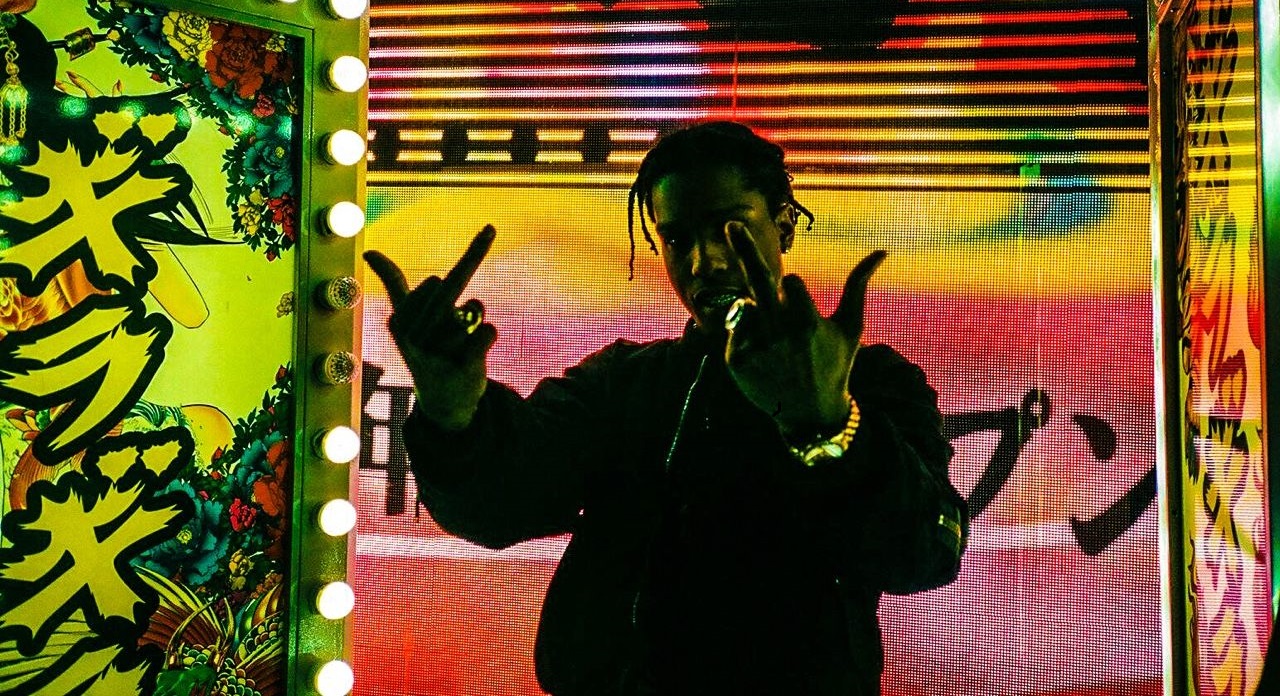 With AWGE looking to expand their collaborative range of fashion projects, who better to team with than the winner of LVMH's Prize for Young Fashion Designers, Marine Serre?
Well, thanks to the A$AP frontman, rapper and fashion mogul that is A$AP Rocky, fashion enthusiasts have been able to take a peek at what to expect. Specifically, while backstage at the French designer's Fall/Winter 2020 presentation in Paris, Rocky noted that he was wearing a jacket that was actually a product of both AWGE and Marine Serre.
As for what the piece of outwear looked like, the quilted puffer jacket sported a sleek black construction that also subtly boasted Marine Serre's signature Crescent Moon print. Rocky sported this with a set of matching track jacket and pants which he and the other members of AWGE helped design.
The rapper stated the jacket was actually his "favourite", but whether that means favourite jacket in general or a favourite piece from the collaborative collection, we will have to wait and see. Take a look at his fit below and sign up to our newsletter if you want to be informed on all the details surrounding the collab as soon as they are released.