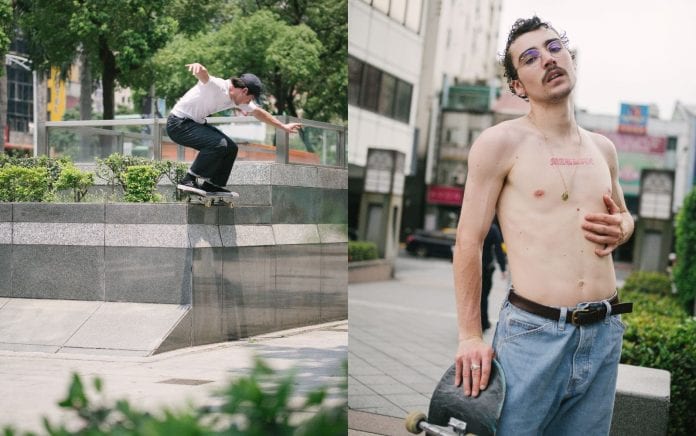 A Short Film by Romain Batard
The Levi's Skateboarding team recently took to the modern metropolis that is Taipei in order to shoot their latest part. The team were faced with challenges while they were out there, such as the tropical heat, smog and security surrounding the spots, however, they clearly persisted through it all.
In fact, this sense of persistence was the inspiration for the short film's title, "Drip through Stone", referencing that even the smallest drops of water can break through stone, not through power, but persistence. Interestingly, the cut was directed by the talented Romain Batard and sees Val Bauer, Quentin Boillon, Ale Cesario, Edouard Depaz, Manny Lopez, Charles Munro, Tristan Rudman and Kalle Wieh hit the lively streets of Taipei.
Take a look at the Levi's Skateboarding video "Drip Through Stone" below.