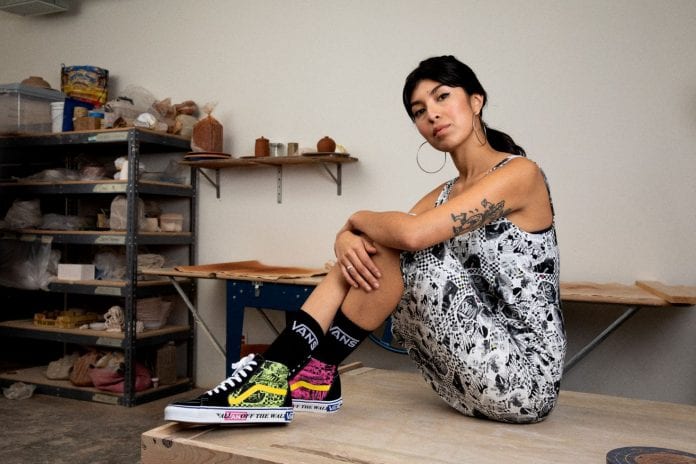 The American skateboarding, streetwear and lifestyle brand that is Vans have recently taken it upon themselves to drop a brand new vivid collection in time for the summer.
As for what the collection consists of, Vans have utilised a DIY-aesthetics, consequently seeing scribbles and imperfect detailing make their way onto the range of womens' goods. Specifically, expect apparel, accessories and shoes that generally opt for either a pink, white or lime-green colour. From here, contrasting black is usually what embodies the design, however, on multiple occasions we see more summery hues take over.
With multiple garment types, shoe models, and opportunities to personalise your picks with your own DIY skills, there will likely be something for everyone. If you want to find out what's for you then take a look at the Vans imagery below, if you like what you see then cop your favourites over at Vans online store.