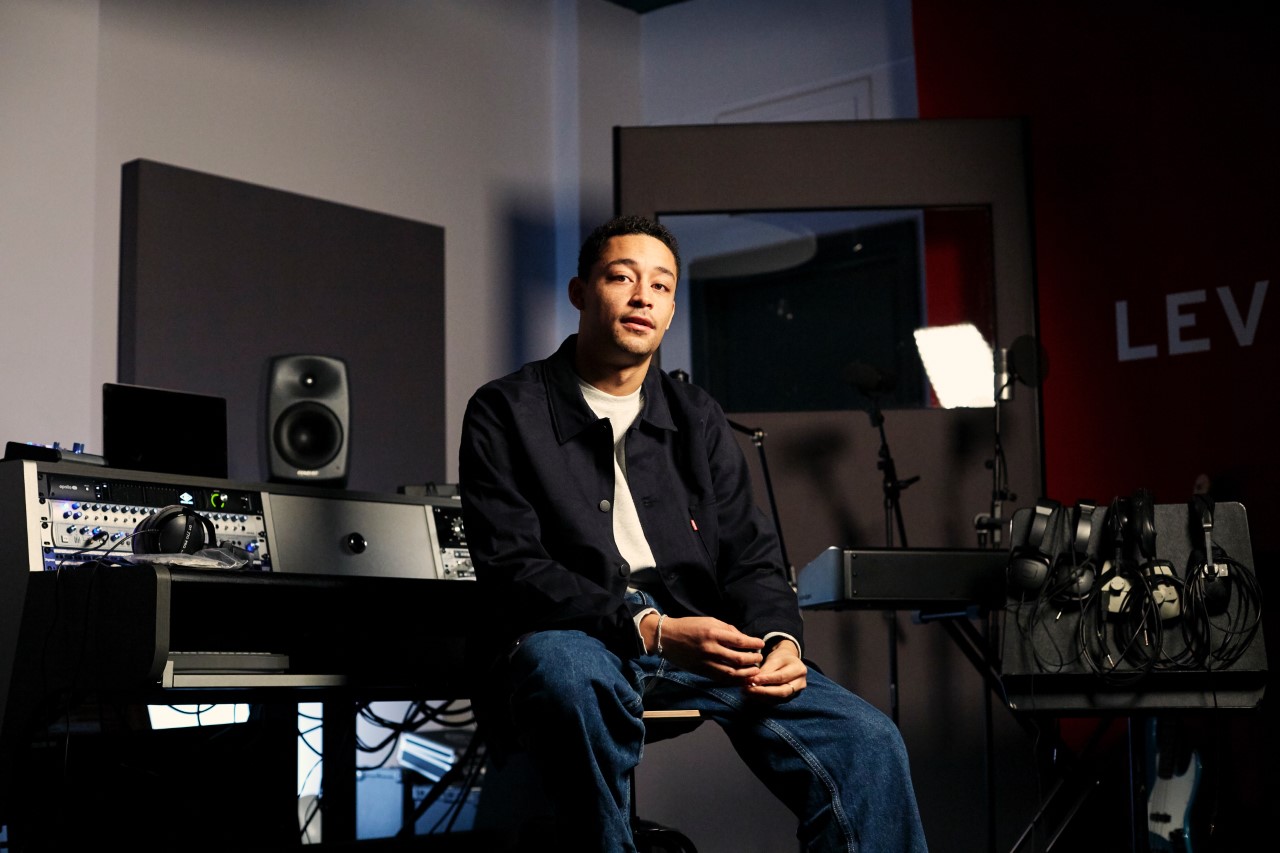 As part of the ever-expanding Levi's® Music Project, the brand is continuing Its commitment to providing access to free music education. The latest iteration of the project saw Loyle Carner provide mentoring support to a group of local young musicians in Liverpool and – alongside existing studio spaces In Tottenham, Birmingham and Manchester – this year's Levi's® Music Project, is leaving a legacy for the local community by way of an open access music studio.
The studio is based in the heart of the Anfield area of Liverpool, at local community hub Liverpool Lighthouse – a centre focused on upskilling and inspiring students through music and art initiatives – where the programming of the space will be lead by pioneering industry figures and music education experts.
The 2019 Levi's® Music Project has helped develop the musical talent of 13 local students in Liverpool. Over the course of the project, each student was been offered a programme of once-in-a-lifetime sessions with musical talent and industry experts, such as rapper Slowthai, recording engineer Dan Parry, R&B songwriter Terri Walker and mixing engineer Mike Cave, all sharing their experiences and skills. Most importantly these students have also undertaken 1-2-1 sessions with this year's mentor and UK Brit-Hop pioneer Loyle Carner.
Find out more by heading over to the website for Levi's® Music Project.