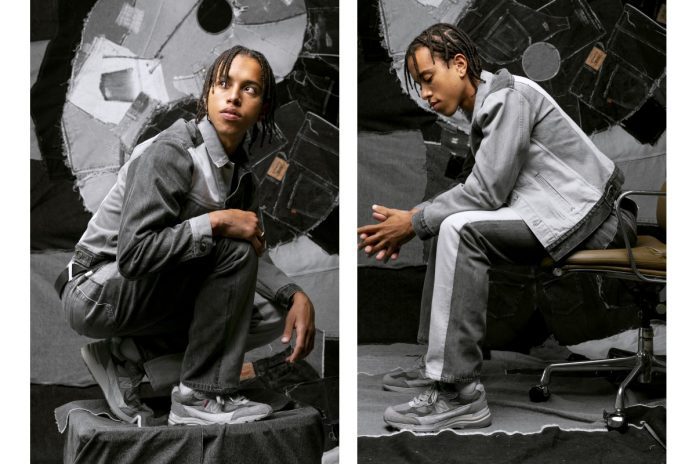 Levis has teamed up with New Balance for a vintage patchwork collection. The two brands are famous for their history and heritage and have teamed up on a new collection of sneakers and denim that celebrates vintage.
The collection features a patchwork Levi's 501 and Trucker Jacket, as well as a patchwork New Balance 992. The silhouettes of the 501 and Trucker are deconstructed and then reconstructed using three different grey washes of genuine vintage Levi's denim. Whereas, the iconic silhouette of the New Balance 992 upper is constructed from patchwork grey hairy suede and upcycled grey Levi's Authorized Vintage denim. Each piece in the collection is a total one-of-a-kind item. No two pairs of jeans, sneakers or a Trucker are alike.
The Levis X New Balance collection is currently available on the Levis Website. You can check out the full collection below.