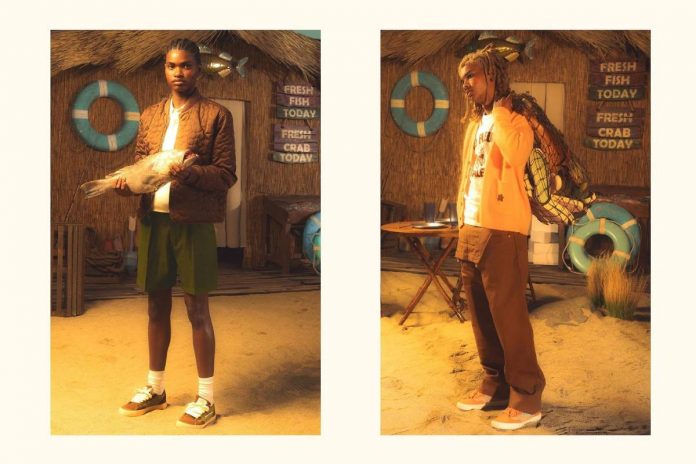 Tyler, The Creator's own Golf Le Fleur brand has just unveiled their latest Converse collaborative shoe. The GLF 2.0 – likely short for Golf Le Fleur 2.0 – bears a minimalistic design, and was first spotted on Tyler in a video last July that showed the making of the bridge for "SWEET."
The GLF 2.0 combines an old school sensibility with a modern design feel. Waved design lines can be seen throughout the shoes upper whilst, the base comes with a canvas backdrop and suede overlays. The midsole features a cobranded stamp in the style of a retro license plate; Golf le Fleur branding also arrives on the tongues for extra flair. The GLF 2.0 also comes with a lightweight CX liner and cup sole for premium comfort.
The Golf Le Fleur X Converse GLF 2.0 is expected to drop on the Converse Website on June 9th and will retail for £100. You can check out the Oil Green/Bison and Curry/Copper Tan colourways of the shoe below.