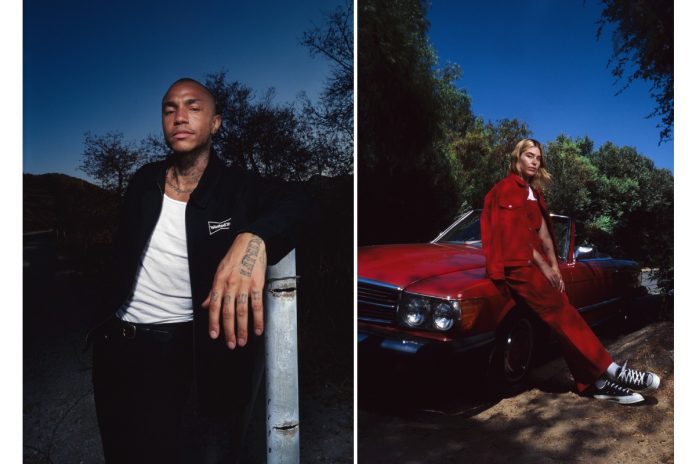 Levis has teamed up with Japanese artist, VERDY, for punk and skate-inspired collection. VERDY is best known for his projects Wasted Youth and Girls Don't Cry; both of which get their own Levis collection.
The first collection is through the eyes of Wasted Youth and consists of a utilitarian worker's jacket. The workers', jacket has a relaxed and easy fit which can be worn unisex. On the chest, we see an embroidered Wasted Youth logo and a tulip graphic on the back with a co-branded Levi's x Wasted Youth logo design.
The second drop is for VERDY's Girls Don't Cry project - a brand born from a t-shirt VERDY designed for his wife back in 2017. The drop is made up of three pieces; the Levis 701 Jeans, a trucker jacket and overalls. The overalls and Trucker Jacket come in a red corduroy fabric and each piece features custom Girls Don't Cry embroidery. The Trucker Jacket from Drop 2 is the first one VERDY has designed for Levi's. All pieces from Drop 2 can be worn unisex.
The Levis X VERDY collections will be dropping this week on the Levis Website. You can check out the collections below.