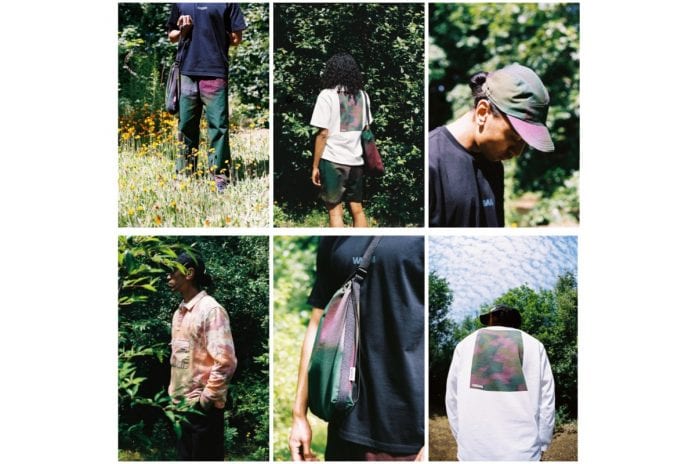 Manchester-based sustainable fashion brand, WAWWA, have announced their latest Summer 2021 offerings. The cloud camo collection takes inspiration from the vibrant ecosystems of the biodiverse jungles and delivers them on a series of fairtrade, vegan garments.
The cloud camo collection features a bespoke, large scale camo across a range of garments; from climbing pants and shorts to a Cross Body Bags and Face Masks.
Some standouts from the collection include the Jonah rugby shirts; which are made in Portugal and individually hand-dyed in the UK, as well as the trousers and bag. The trousers also boast a trippy design as well as a built-in adjustable belt, while the bag features an antimicrobial hemp strap and shot cord closure.
The Cloud Camo Collection will be dropping July 3rd on the WAWWA Website. You can take a look at the full collection below and be sure to subscribe to our newsletter.