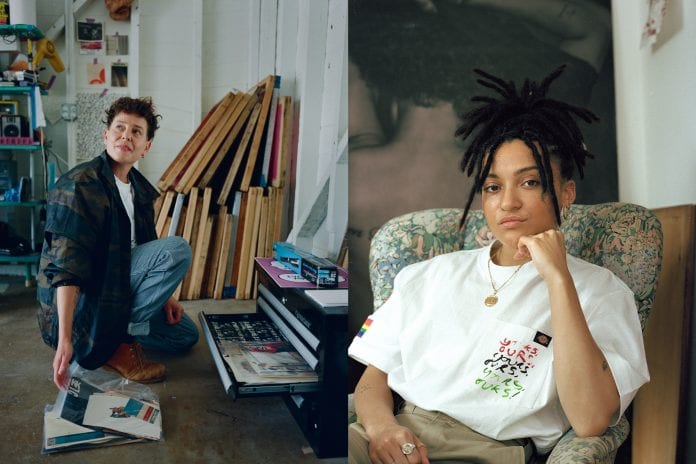 To celebrate the LGBTQ community, the global workwear brand that is Dickies has launched a new capsule collection, fittingly titled 'Uniquely Yours.'
Designed in partnership with influential LGBTQ individuals in the US and Europe, the collection features work by Los Angeles-based artist, Amber Ibarreche, as well as the and London-based creative Rene Matić. The collection unsurprisingly looks to champion uniqueness, doing so in each artist's own way.
Specifically, Ibarreche turns to impactful patchwork and text to make her point. This is often incorporated with colourful graphic screen-prints and embroidered details for maximum effect. When it comes to Matić, she dedicated her T-Shirt to the black queer community specfically. The Pan-African flag is featured on the right sleeve in combination with the signature rainbow colours. "Uniquely Yours" is to be found in a couple of places around the tee, more precisely, it's been screen-printed on the front chest pocket and across the back of the shirt.
Take a look at Dickies' 'Uniquely Yours' collection below. If you like what you see then head over to the brand's online store to cop your favourites.