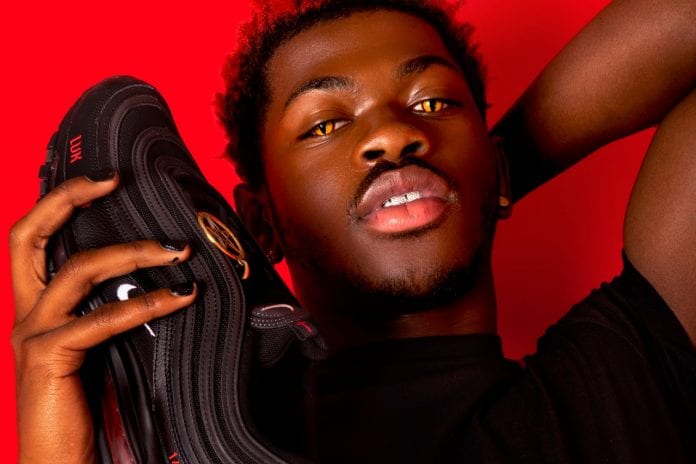 MSCHF are following up their "Jesus Shoes" with a brand new collaboration of the opposite nature, this time they are working on "Satan Shoes" and are doing so with Lil Nas X.
The shoes take the form of your standard Nike Air Max 97, however, apart from the almost all-black colourway, there's not much that's standard about them. For example, the Air unit that supports the shoe is filled with 60cc of ink and one drop of real human blood. As well as this, "Luke 10:18" can be found on the front of the shoes in a stark red, this refers to a Bible passage that reads: "I Saw Satan Fall Like Lightning From Heaven." Last but not least, the shoes have been limited to just 666 pairs, consequently, they are priced at an eye-watering sum of $1,018. You may have noticed that the price tag also refers to the same Bible passage.
As for what Nike thinks about this, they wanted to distance themselves from the release, making it known publically that they had nothing to do with the custom shoes. Not only did they ask MSCHF to stop selling the shoes immediately, but they went as far as filing a lawsuit. In the lawsuit, Nike says: "MSCHF and its unauthorised Satan Shoes are likely to cause confusion and dilution and create an erroneous association between MSCHF's products and Nike."
Take a look at the Lil Nas X x MSCHF "Satan Shoes" below. If you like what you see then head over to MSCHF's website to cop yourself a pair.