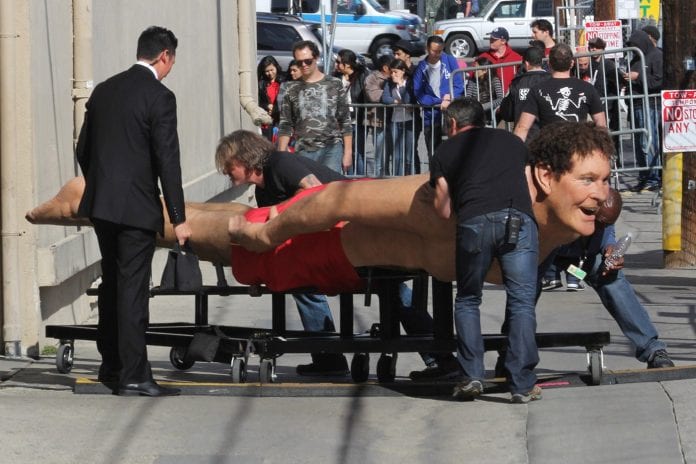 The American actor, singer, producer and television personality that is David Hasselhoff has recently surprised people with his latest listing. To be precise, the beach-side icon is putting a 14-foot statue of himself up for sale via auction.
Suitably named "Big Dave," the statue takes the form of a shirtless Hoff with red board shorts. Now, you may recognize the figure as it's actually a prop from The SpongeBob SquarePants Movie. Specifically, "Big Dave" is seen near the end of the flick when SpongeBob and Patrick use him as a boat to race back to Bikini Bottom.
Hasselhoff announced the auction of Big Dave on Instagram, sharing a short video that sees him standing atop the statue. He stated that the auction for Big Dave will begin at $100,000 but the actor is hoping for the item to go for $750,000 to $1.5 million. Elsewhere in the auction, you can expect autographed articles of clothing, signed scripts and even a selection of cars.
If you want to put a bid in yourself then head sit tight as The Hoff Auction begins on the 23rd of January.