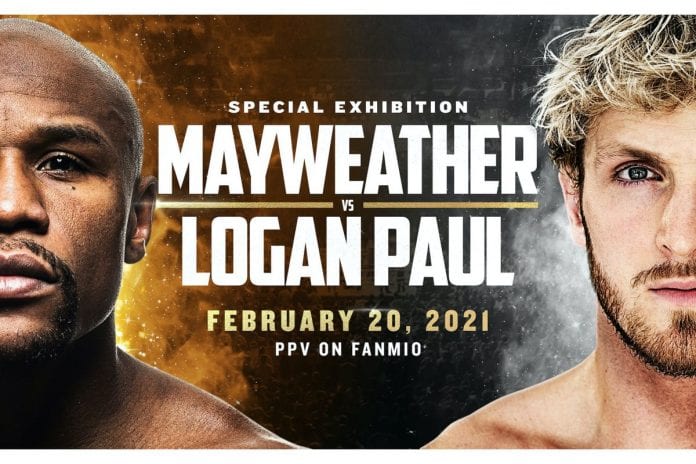 The former five-weight boxing world champion, Floyd Mayweather, has confirmed that he will be fighting YouTuber, Logan Paul in February 2021.
The fight has been in speculation for some time, with both competitors exchanging insults on social media. Mayweather is currently 43 and retired from boxing in 2017, having won 50 of his 50 fights. Logan Paul is currently 25 and has only fought in one professional boxing match, losing against fellow YouTuber KSI in 2019. 
The fight is due to take place on February 20th2021 and is expected to draw in a huge number of pay-per-view spectators. Mayweather has said, "These YouTube girls better find some Barbie dolls to play with cause I'm not the one for the kid games…. Three years ago, a fighter from the UFC said my name and I had to put a muzzle on that bitch. Logan Paul can get the same treatment before I go conquer Japan again."
Tickets to the event are currently on sale via the Fanimo Boxing Website for $24.99. Be sure to subscribe to our newsletter to stay up to date with the latest sports news.