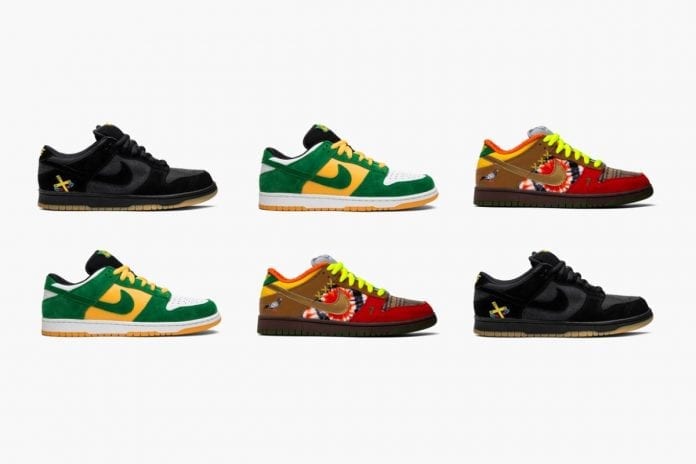 Yesterday it was announced that Nike Dunks had wone the Footwear News Achievement Award (FNAA) for Shoe of The Year. The FNAA has been held annually since 1986 and has been dubbed the "Shoe Oscars" by those in the industry. 
Previous winners of the award shoe of the Year have included Dr. Martens 1460 boot and Virgil's Off White X Jordan 1 collaboration. However, this year Nike's Dunk shoe took home the award; for its long "history within the world of sports, fashion and skateboarding, solidifying itself as a streetwear staple." The Dunk also received notability for its 2020 collaborations with Travis Scott, The Grateful Dead and Ben & Jerry's – all with a ridiculous sell-out time and mass fandom. 
Other awards given include Designer of the Year, Style Influencer of the Year and Brand of the Year; all given to very deserving winners. Versace's Vice President of Sneakers and Men's Footwear, Salehe Bembury, was awarded Designer of the Year, for his New Balance collection. Whilst Cardi B was awarded the Style influencer of the year and Crocs the Brand of the Year award. 
You can check out the full list of awards and winners on the Footwear News Website and be sure to subscribe to our newsletter to stay up to date with the latest news.