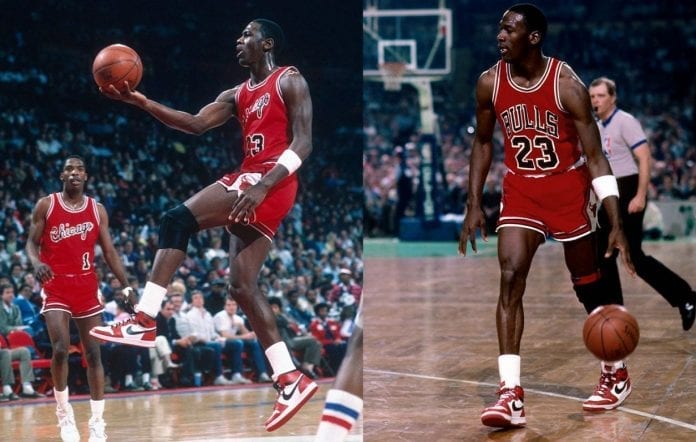 The Nike Air Jordan 1 has undeniably been one of the most popular shoe models of the past few years. If we then want to go into specifics, the sneaker's most loved and sought-after colourway has got to be the iconic "Chicago" one.
Well, if you are in agreement with this statement then you're in luck. As for why, thanks to Trophy Room you will have another opportunity to get your hands on one of the most similar takes of this colourway. It isn't too surprising that such as collab has fallen to Trophy Room given that the brand is run by Michael Jordan's son, Marcus.
Specifically, the latest Jordan Brand collaboration has modified the Air Jordan 1 "Chicago" just slightly. As you can see below via a leaked image of the sneaker, the traditional white, red and black upper is intact. Furthermore, the black Swoosh remains and the contrasting stitching has a notable effect for such a small detail. Although the midsole arrives in an untraditional beige colour, the sneakers do boast Michael Jordan's signature on the heel.
Take a look at the leaked image, provided by zSneakerHeadz below. if you like what you see then you're in luck as the pair are apparently set to drop on the 11th of November for $170 – approximately £145.