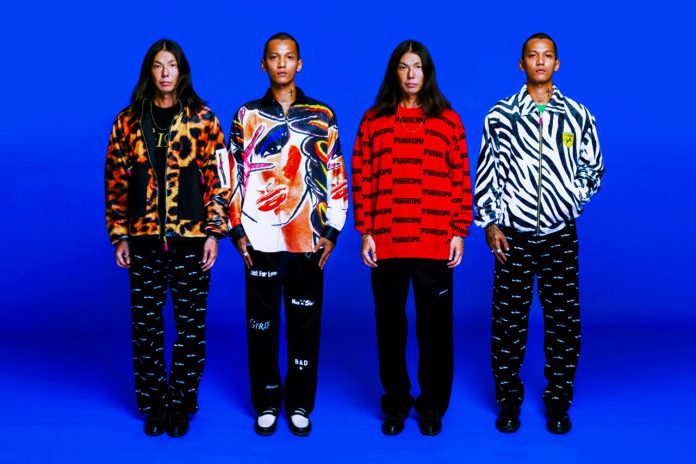 Jakarta born brand, Pleasure, have just released their Fall/Winter 2020 lookbook. The collection features a vast array of streetwear staples, with bold patterns and imagery; presented against a blue background. 
This will be the brands largest collection to date and features collaborations with LA based SARCASTIC, as well as New York City DJ duo Rub n' Tug. The lookbook presents us with a series of graphic based T-Shirts, hoodies, trousers, sweatshirts, button-up shirts, worker jackets, knitwear and denim.   
One of the most prominent graphics reads, "GIRLS" in a cursive font. The simple design is used effectively on the tees, knitwear, sweatshirts and jeans. The vast colourways should not go amiss. With that, there are many more vibrant pieces in the collection; the bold zebra print jacket uses a Ferrari-esk emblem on the chest and a pink zip tag, for example.
The Pleasure Fall/Winter 2020 collection is currently available online, ranging from $40 – $136 USD. You can check out the collection below and be sure to subscribe to our newsletter to never miss a drop date.