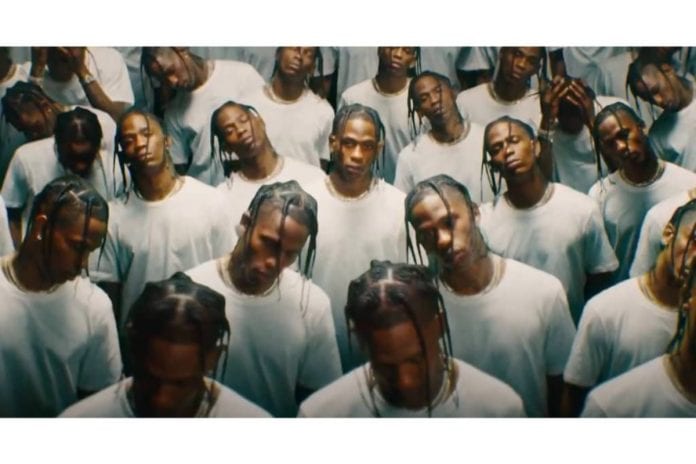 Travis Scott has released a new single, entitled, FRANCHISE. The track features both M.I.A. and Young Thug and production from Chase B and Teddy Walton. 
"FRANCHISE" was initially previewed during the 10th episode of .WAV RADIO under the name "White Tee". The track pays homage to the Atlanta hip-hop crew Dem Franchize Boys and utilises a fusion of contrasting, yet complementing, flows from Scott, M.I.A. and Thugger. The song has come with an accompanying merch run from The Cactus Jack label; still with reference to Dem Franchize Boys.
The Music video for "FRANCHISE" was shot in Michael Jordan's Chicago mansion, which has been on the market since 2012. Travis has also detailed on how he reached out to M.I.A. to feature on the track. Saying, "When I finished the song, I couldn't think of nobody else that I could probably just maybe like, body this shit. You know what I'm saying? Body this shit like as hard as like anyone else, any other rapper, any other artists. And just that presence, man. We ain't felt this presence in a long time. I'm just trying to get this gig sh*t like right man. We got to get better, right? You know what I'm saying? Like all of this, the energy man, music, beats, raps, God! Everything, she's the illest of all time."
You can check out the music video for "FRANCHISE" below and be sure to subscribe to our newsletter, to keep up to date with the latest music news.