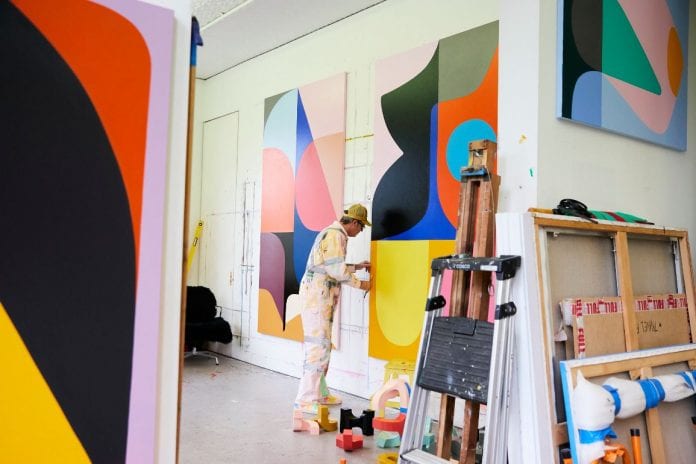 The popular contemporary artist that is Stephen Ormandy is returning to the UK to carry out his first solo show on the island in recent years. The exhibition will include a series of new paintings, miniatures and a limited edition print. Excitingly, this print will be his first release outside of Australia.
Titled "Intransitive," the collection of works demonstrates Stephen Ormandy's current bold and vibrant style. He has continued his aesthetic work, further exploring the effects of vibration and rhythm through colour and form. Influenced by the natural world, Ormandy creates striking abstract works through the use of contrasting blocks of colour and geometric shapes.
You can see Stephen Ormandy and one of his works above. If you like what you see then why not head over to Rhodes Contemporary Art in London. Ormandy's show will be running from the 7th till the 14th. There will be no opening reception event for this exhibition, and further steps have been taken in order to assure a safe and socially-distanced environment.