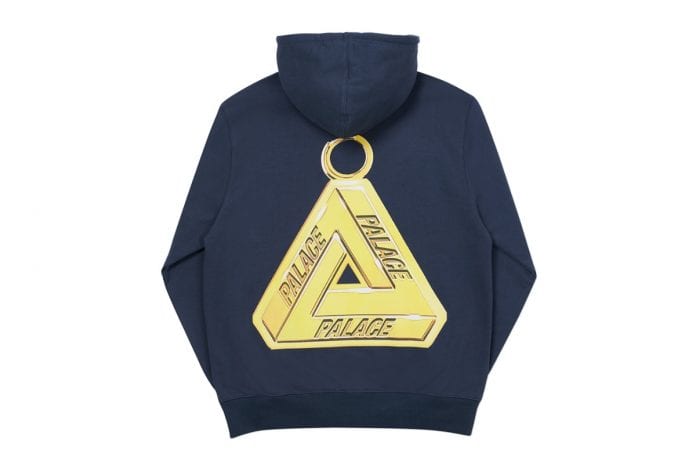 Week 3 of Palace's Fall 2020 season is fast approaching and this week is all about the Tri-Ferg. Last week we saw Palace drop their Adidas Originals, Sunpal collaboration and this week is a strong follow-up! 
This week we see Hatton Hoodies dropping in a plethora of colours (black, blue, grey, navy, orange and white), as well as the Palazzo Crewneck Sweater, Tri-Ferg shoulder bags and a variety of different Graphic Tees. We are also expecting to see a lot of Denim drop; with Jeans and Trucker Jackets on the table! They will be releasing in dark indigo colour and a "stacked denim" all overprint. Rounding off this week, we have the Ventile Bucket Hat, Warm Done Shell 6-Panel Cap and Sneaky Pocket 4-Panel.
Palace's Fall 2020 Week 3 Drop is set for both in-store and online releases starting August 21st at 11 am and a day later in Japan (August 22nd, 11 am). Be sure to subscribe to our newsletter to never miss a drop date again!