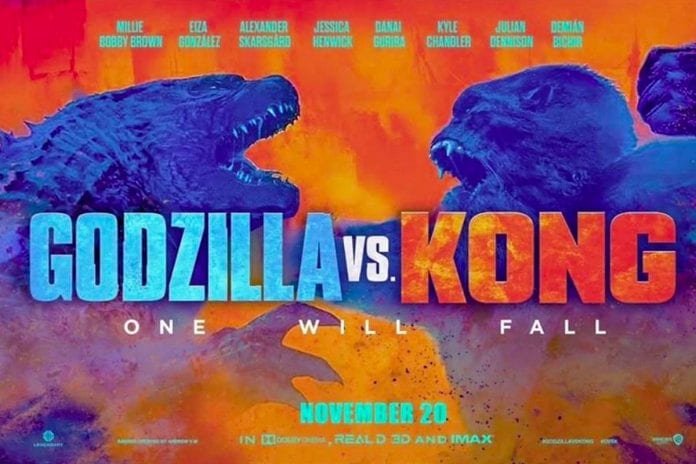 The highly anticipated, Godzilla vs King Kong film, has experienced numerous delays however, we now have a sneak-peek at what the fight between the two beasts will look like. 
It has been reported that the images have been taken from an accompanying toy line; produced by Playmates alongside, the release of the film. The image shows the iconic Eighth wonder of the world charging at the infamous Kaiju; seconds before punches are thrown. It looks as though the beasts are stood on a naval aircraft carrier with missiles also being thrown into the mix. 
You can check out the preview images below. Godzilla vs. Kong is due to hit theatres May 2021 and be sure to subscribe to our newsletter, to keep up to date with the latest TV and Film news.